As Space's flagship party,
We Love…
is the vanguard of Ibiza's aural landscape, providing one of the best clubbing atmospheres in the world. The first club to put Playa D'en Bossa on the map, We Love… welcomes the 2011 season bringing plentiful new activity to the area. With six separate arenas including two of Ibiza's only open-air clubbing spaces, Space is simply the finest club on the island right now in which to catch an abundance of diverse talent and different musical genres. A weekly festival within a nightclub, We Love… continues to more than satisfy their demanding and passionate fan-base.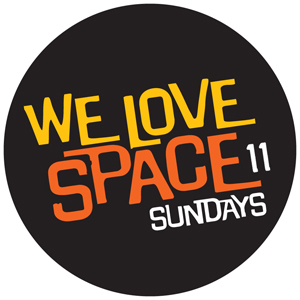 A string of the world's finest artists will be setting the beat of our summer 2011 including one of the most inventive and influential figures in contemporary electronic music,
Aphex Twin
, who joins us following his unforgettable show last year. Special appearances are scheduled from musical pioneer and global superstar,
Fatboy Slim
, techno legend famed for his lightning fast mixing techniques and timeless productions,
Jeff Mills
, remixers of everyone from LCD Soundsystem to Late of the Pier,
2manydj's
, resident
James Zabiela
who celebrates ten years with We Love… and flying Dutchman
Joris Voorn
who caused huge waves in Ibiza during his 2010 residency. The man who arguably invented Detroit Techno,
Derrick May
and last summer's explosive talent,
Tensnake
join the act behind the album of last summer,
Caribou
and We Love… favorites
Claude Von Stroke, Miss Kittin, Hot Chip DJs
Felix Martin and Al Doyle,
Simian Mobile Disco
and
Funkagenda
, to name a few.
The opening party on the 12th June is set to define this years Ibiza season as We Love… Space celebrate the seminal
20 Years of Planet E
. Few labels have managed to stand the test of time and if they have, even fewer can legitimately claim to be both as relevant, and as influential as they were twenty years back. Planet E hasn´t just survived the last twenty years but positively reveled in it. Detroit techno mastermind
Carl Craig
will be joined by
Derrick May
and
Paul Woolford
, who have both recently presented the label with blistering releases. These masterminds take control of the main room
Discoteca
for what will be a rare and prestigious vinyl-only session in celebration of the label. Carl Craig said of the fiesta, "It´s gonna be the bomb! Rock hard. Tits and ass. Gracias."
Paul Woolford
Joining them will be We Love… weekly resident
Jem Haynes
while the world famous Space Terraza plays host to
James Zabiela
, who will be showcasing his special terraza house sound for 2011. The
Hot Chip DJs
Felix Martin and Al Doyle return for the first of their three date exclusive residency and Radio 1 current 'In New DJs We Trust' favourite
Heidi
brings the jacking sound of Chi Town with support from Made To Play's
Jesse Rose
. Kicking proceedings off will be non other than We Love…'s own
Mat Playford
who plays a three hour live show comprising of a fully integrated custom built analogue set-up to compliment his already well-respected DJing.
2011 brings new faces to share this summer series of events with
Friends and Family of We Love…
including four Sunset Terrace shows from BBC Radio 1's Jaymo and Andy George's
Moda
label who have become one the UK´s most acclaimed independent imprints, releasing the freshest music from some of the worlds most exciting new bands and producers such as Tom Staar, Bxentric and Fenech Soler.
Ryan O'Gorman
returns with
The Burlington Project
to host twelve intimate dates in the Redbox showcasing the cream of the underground house and techno scene. Over the past few years these shows have fast become the place to be seen on a Sunday. Ryan said of the venture "The We Love and G-Shock partnership has allowed Burlington Project the chance to be experimental with its bookings, introducing people as diverse as dOP, Wolf & Lamb, Levon Vincent and Appleblim, not only to Space but also to Ibiza. The intimate nature of the Redbox has been the perfect home for these esoteric sounds. As a music lover it´s been fantastic being part of a weekly musical event that offers so much variety".
Originating from the notorious Brixton venue, The Bug Bar
Chew The Fat!
have now become an unarguable force in dance music with a blog, record label, club night, management company and DJ agency and have four shows in the Discoteca coming up over the summer months. Ibiza winter favorites
Rock Nights
are hosting six sunset terrace shows. Rock Nights resident DJ
Colin Peters
asks fellow shock jocks
Cassette Jam, Oink Oink
and We Love… favourite
Andy Carroll
to help host proceedings for what promises to be a festival atmosphere.
Tirk Records
, the disco treasure that continues the Nuphonic tradition of releasing music that is cutting edge yet accessible, will take up residence in the
El Salon
room, along with some special events from West London's infamous fashonista
Black Rabbit
party. El Salon is an intimate space for 200 people with a distinctive timeless disco feel.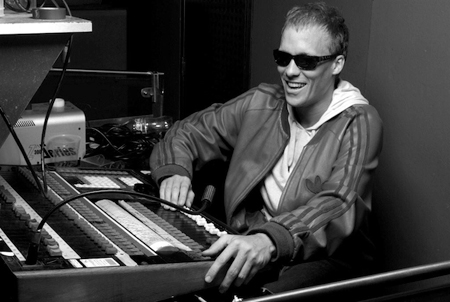 Mat Playford
We Love…new exclusive residents for 2011
Jozif
and
Mat Playford
have been island favourites over the past two summers, blossoming into inspiring artists in their own rights. Mat Playford has been one of the true success stories of We Love… over the past few years, launching his Ibiza career on the infamous terrace and now cementing that journey with a new residency and contribution to the first We Love…Artist Portrait album series. This exciting and fresh new episode is a new concept for 2011 and features Playford's original productions as well as a seamless multi-artist mix. jozif, though relatively new to production, has already seen his musical gems released on Wolf + Lamb, Vitalik, Hypercolour and Leftroom and has recently paired up with Craig Richards for a special limited edition label project, Fist or Finger.
We Love… are the true masters at finding new stars and breaking new talent. With their six different arenas at Space, it is the heart of Ibiza and a temple for clubbing. Forget about doing anything else on Sundays…
We Love… is 'The Greatest Show On Earth'.
WE LOVE… SPACE 2011: SUNDAY 12TH JUNE OPENING PARTY
OPENING TIMES: 16:30 - 06:30
Discoteca
20 YEARS OF PLANET E VINYL ONLY SHOW
Carl Craig, Derrick May, Paul Woolford, Jem Haynes & Ian C
Main Terrace
James Zabiela (terrace house set) Hot Chip Djs (Felix Martin and Al Doyle),
Jesse Rose, Heidi, Mat Playford.
Sunset Terrace
HOSTED BY MODA
Greg Wilson, Jaymo & Andy George, Tom Staar, Jason Bye
After Dark
: Presented by Mr Doris feat: Mo Funk
(Balearic beats and pieces under the stars after midnight through till dawn).
Redbox
THE BURLINGTON PROJECT
Ryan O'Gorman, Scott Martin, Andy Carroll
El Salon
BLACK RABBIT with Guy Wiliams, Bones & more TBA
Premier Etage
Alfredo, Jamie "Fatneck" Low, Ian Blevins, Jon Howel
SELECTED ARTISTS SUMMER SEASON DATES 2011
:
APHEX TWIN
25th Sept (closing party)
GROOVE ARMADA
present the REDLIGHT SESSIONS 19th June, 3rd July, 7th August, 28th August, 11th Sept, 18th Sept.
2MANYDJ'S
10th July, 7th August, 11th Sept, 25th Sept.
FAT BOY SLIM
25th Sept (closing party)
CARL CRAIG
12th June, 31st July, 18th Sept.
JAMES ZABIELA
12th June, 10th July, 31st July, 7th August, 21st August, 11th Sept, 25th Sept
JORIS VOORN
26th June, 3rd July, 24th July, 7th August, 21st August, 25th Sept
HOT CHIP DJS
(FELIX MARTIN AND AL DOYLE) 12th June, 31st July, 14th August
SIMIAN MOBILE DISCO
26th June, 31st July, 14th August, 4th Sept
TENSNAKE
19th June, 24th July, 4th Sept, 18th Sept
CLAUDE VONSTROKE
19th June, 17th July, 11th Sept
DERRICK MAY
12th June, 24th July
MISS KITTIN
10th July, 21st August
FUNKAGENDA
19th June, 17th July, 4th August, 18th Sept
PAUL WOOLFORD
12th June, 17th July, 14th August, 4th Sept
NEW MONTHLY RESIDENTS DATES
:
JOZIF
- 3rd July, 10th July, 4th Sept, 25th Sept
MAT PLAYFORD
- 12th June, 17th July, 14th August, 11th Sept
maja // 28/04/2011
PS:
www.welove-music.com