Karachi Thrashers are back with their new single '
Run For Your Life
'. This song captures all the struggles and challenges behind living in one of the dangerous cities of Pakistan. "Run For Your Life" is an old school thrash metal anthem characterized by its fast tempo, aggression and use fast, percussive and heavy palm-muted guitar riffs, energetic and high-pitched growls, overlaid with shredding-style lead work.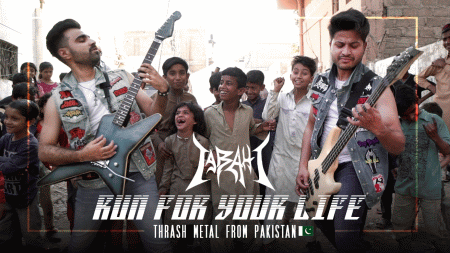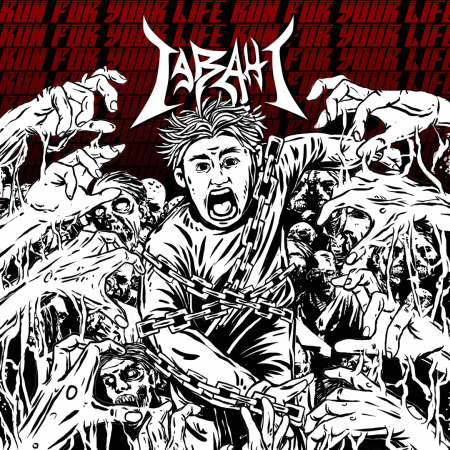 Furthermore, this is the first time, Tabahi's music video has represented and shown their hometown Karachi, 12th largest city in the world beset by sharp ethnic, sectarian, and political conflicts.
Tabahi stands out as the only thrash metal band in Pakistan with its lyrical content targeting socio-political environment.
The band's name,
Tabahi
is an
Urdu Language
word which means "
Destruction
", and is heavily inspired by Legendary Teutonic Thrash Metal Bands such as Destruction, Sodom, Kreator along with classic 86 Bay Area Thrash Metal Bands, Megadeth, Metallica, Anthrax, Exodus. The band was formed by
Faiq Ahmed
in 2005 who performs as the Lead Guitarist, while
Daniyal Buksh Soomro
performs as the Vocalist and bassist, and
Omair Soomro
performs live on drums.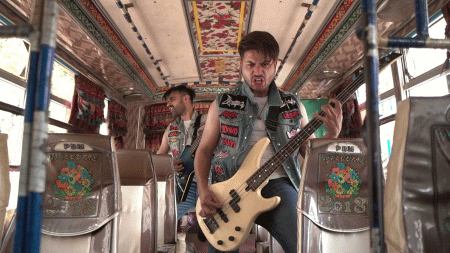 Tabahi © 2022
Tabahi is all set to release their second album this year. The band made its footprint in the metal industry worldwide with its debut EP titled
Fatwa
in 2012, followed by a full-length self-titled album,
Tabahi
http://terapija.net/mjuzik.asp?ID=19062
, release in 2014 and first music video,"
Politricks
" in February 2022.
Waiting for new, second album
promo guy // 21/06/2022