New album from The Panics has just been released in Europe. We talked about "Cruel Guards" and other tidbits with Jae Laffer!
Hello, how is it going? We hear you just won ARIA? How does it feel?
hello croatia! it feels pretty good, its like our version of the grammys so you cant pay too much attention to it , but it is a good feeling to know the band is having some impact and being embraced.
Your award-winning album "Cruel Guards" just got released over here, and we absolutely love it. I know it's already an oldie for you as you are already demoing songs for new album, but what can you tell us about "Cruel Guards"?
well it still feels new to us as well , we've had such a big year and the gigs here have been incredible.the response to the songs on the cruel guards when we play live is so exciting its hard to get sick of it.
In what way it is different from your previous albums? To
our ears, it sounds to us to be calmer and more contemplative affair
than previous albums?
its more confident in general and a little bit more instant to the ears.each of our records adds experience to the last and this one has really nailed the kind of feeling we've been trying to get across all our life as a band.our next will get even closer and greater im sure.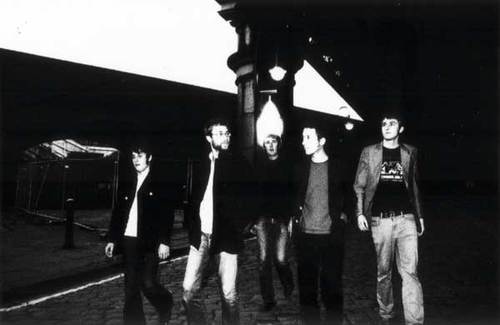 The Panics
The interesting bit from "Cruel Guards" is that on limited edition there are couple of very interesting covers done Panics style -
namely Happy Mondays, Bob Dylan, Stones, Cohen. How did those came to be? Happy Mondays one is probably obvious choice, what about the rest?
we finished the album and had a little time to kill.we love being a band that can have a laugh and play anything and instead of sitting around the table having a play we just decided one night to record some songs. really it was not meant to go anywhere but we thought it might give our listeners a chance to hear where we are coming from and what inspires us.its nice sometimes to remember how much fun it is just playing music for no reason other than how enjoyable it is.
In what way did other aussie bands influence you and your > sound? There are these particular undertones that we feel most of aussie bands have. It's like you can feel the wastness and beauty of Australia in the music of aussie bands.
some more than others i think.a bunch of great australian groups have had a profound influence on us.triffids,go betweens, nick cave to name some, we try and carry on where they have taken us. its important for us to speak from the heart and represent honestly the place we come from , and in turn hopefully we can represent a new australian sound.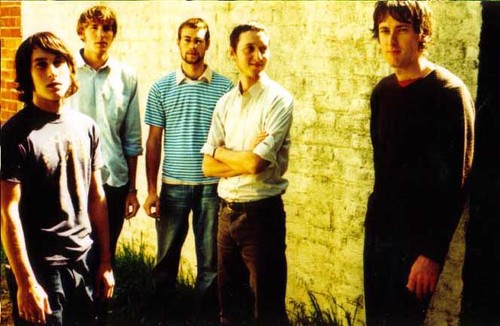 The Panics
Is it hard making it as a band in Australia and more importantly is it proving hard getting out of there and making it worldwide?
i have no idea how hard it is in the rest of the world.we've struggled at times but ultimately remained focused and had a great impact here in australia,as for the rest of the world,we are only beginnig to take it on ,im sure it will be tough but i dont feel overwhelmed ,hopefully a good record can speak for itself.
What is your opinion on all the release schemes going
around these days? Do you think the future of music is online or that these are just clever marketing plots that work in a certain moment?
i dont pay much attention.i still buy the records i like,on vinyl if i can.getting music online seems like a waste to me.perhaps for a song here and there but you miss the important feelings of putting a record on , opening the booklet and staring at the photos and artwork as the first song plays.there may be marketing ploys out there ,but i think its important to have some longevity and substance with your release.i want to be on peoples shelves not in thier computers.
What's in the future for The Panics? What can we expect from the new album?
we have alot of energy at the moment,i think the next record is going to be exciting to make and to listen to.as far as i can tell at the moment its sounding pretty up tempo , really focused and and unique. we are still writing it at the moment but i feel like we are close to something special.look forward to playing in croatia, hopefully soon!
kris // 08/12/2008