San Miguel Primavera Sound festival je bogatom popisu već prije
najavljenih
imena dodao mnoštvo novih, te objavio raspored izvođača po
danima
.
Od izvođača potvrđenih za nastup u regularnom programu festivala su američki pjevač
Rufus Wainwright
, koji dolazi predstaviti novi album, kojim se vraća popu i kojeg je producirao Mark Ronson. Zatim su tu mitski švedski hardcore band Refused, band The Rapture sa svojim plesnim post punkom i povratak dua
Kings Of Convenience
s intimističkim folk popom na tragu Simon & Garfukel.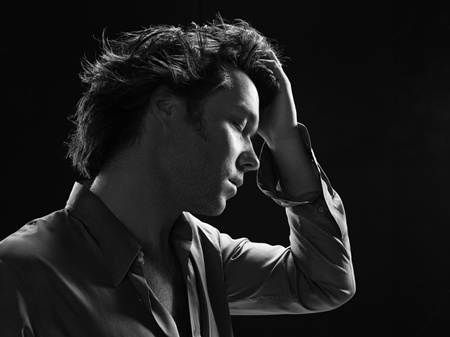 Rufus Wainwright © Primavera Sound
Među bandovima i izvođačima koji su nedavno izdali albume u Barceloni će također biti: Girls, Atlas Sound, Richard Hawley, Beirut, Black Lips, Sharon Van Etten, Laura Marling, The War On Drugs, Wavves, Thee Oh Sees i Japandroids.
Kings of Convenience © Primavera Sound
Izvođači s dugom karijerom i utjecajnim bandovima koji su ostavili svoj trag u povijesti muzike, također su važan dio Primavere. Ove godine to su The Chameleons, The Pop Group, The Main, frontmen Swans-a Micheal Gira i integralna izvedba albuma "The Nightmare of J.B. Stanislas" Nick-a Garrie-a s gudačkom sekcijom. Također treba spomenuti projekt
"Big Star's Third"
, u kojem će band specijalno okupljen za ovu prigodu izvesti treći album legend Big Star. Članove okupljenog banda činit će Jody Stephens (originalni član Big Star), Mike Mills (REM), Chris Stamey (The Db´s), Ken Stringfellow (Posies), producenti Mitch Easter i Brett Harris, te pjevači Norman Blake (Teenage Fanclub), Ira Kaplan (Yo La Tengo) i Alexis Taylor (Hot Chip).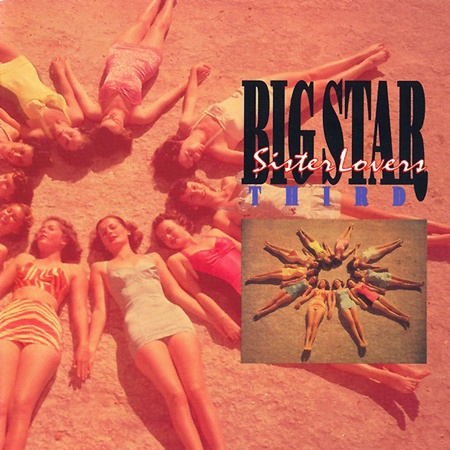 Treći album Big Star izvest će specijalno okupljen projekt "Big Star's third" © Primavera Sound
I elektronička sekcija ima nove plesne adute, pa će su s nastupima uživo ili DJ setovima u Barceloni poznati DJ i producent Erol Alkan,
The Field
, Rustie and Benga, John Talabot, Pional i Scuba.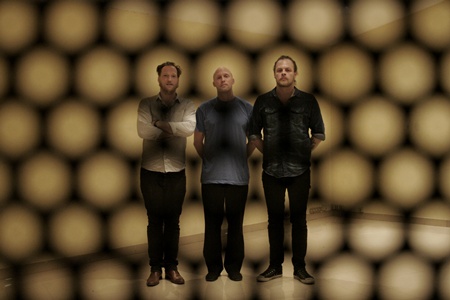 The Field © Primavera Sound
Engleski All Tomorrow´s Parties festival na Primaveru dovode Lee Ranalda (Sonic Youth) koji predstavlja svoj solo album, experimentalnu electroniku Demdike Stare, Tall firs i žestoki trio Shellac.
U svom dvanaestom izdanju, festival Primavera organizira i dva dana
besplatnih koncerata
. Promenada Lluis Compants oko područja Trijumfalnih vratiju (Arc del triomf) u Barceloni bit će poprište održavanja koncerata prvog i posljednjeg dana festivala (30. svibnja i 2. lipnja), koji će biti dostupni svim stanovnicima i gostima Barcelone. Mnogo nacionalnih i međunarodnih izvođača nastupit će na tom povijesno važnom mjestu. Neki od njih su Black Lips,
Yann Tiersen
, Saint Etienne, Richard Hawley i The Wedding Present, koji će u cijelosti izvesti svoj album
"Seamonsters"
.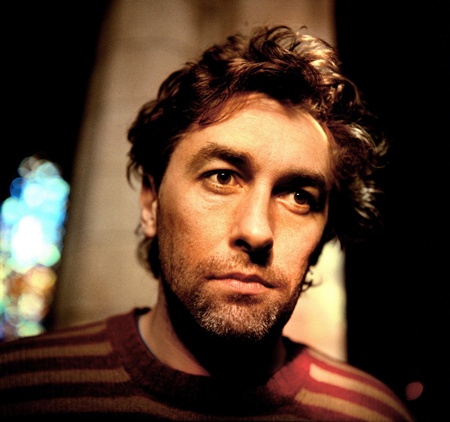 Yann Tiersen svirat će na free stageu kod Arc de Triomf © Primavera Sound
Cijena ulaznica je 190€ (+ booking fee). Cijena dnevnih ulaznica je 70€ (+ booking fee). Ulaznice se prodaju preko servisa Codetickets, Atrapalo.com, Servicaixa, PayPal, Seetickets UK, Fnac France i CD Drome shop. Ulaznice se mogu kupiti i na Facebook stranici festivala,
kao i na web stranici
www.primaverasound.com
, gdje možete potražiti i rezervirati smještaj u obližnjim hotelima.
Najavljeni izvođači na SAN MIGUEL PRIMAVERA SOUND 2012:
A.A. BONDY - A$AP ROCKY - AEROPLANE - THE AFGHAN WHIGS - AFROCUBISM - ANÍMIC - ARAABMUZIK - ARCHERS OF LOAF - ATLAS SOUND - ATLETA - BAXTER DURY - BEACH BEACH - BEACH HOUSE - BEIRUT - BENGA (LIVE) - BIG STAR'S THIRD - BIGOTT - BJÖRK - BLACK LIPS - BLEACHED - BOMBINO- BUFFY SAINTE-MARIE - THE CHAMELEONS - CHAVEZ - CHRISTINA ROSENVINGE - CODEINE - THE CURE - DANNY BROWN - DEATH CAB FOR CUTIE - DEATH GRIPS - DEATH IN VEGAS - DEMDIKE STARE - DIRTY BEACHES - DIRTY THREE - DOBLE PLETINA - DOMINANT LEGS - THE DRUMS - EROL ALKAN - FASENUOVA - FATHER JOHN MISTY - THE FIELD - FIELD MUSIC - FOREST SWORDS - FRANZ FERDINAND - FRIENDS - GIRLS - GIRLS NAMES - GODFLESH - GRIMES - GRUPO DE EXPERTOS SOLYNIEVE - HANNI EL KHATIB - HARVEY MILK - HYPE WILLIAMS - I BREAK HORSES - ICEAGE - JAMES FERRARO - JAPANDROIDS - JEFF MANGUM (NEUTRAL MILK HOTEL) - JEREMY JAY - JOE CREPÚSCULO - JOHN TALABOT LIVE - JOSH T. PEARSON - JUSTICE LIVE - KINGS OF CONVENIENCE - KLEENEX GIRL WONDER - LA ESTRELLA DE DAVID - LAURA MARLING - LEE RANALDO - LISABÖ - LITURGY - LOWER DENS - MAIN - MATÍAS AGUAYO - MAYHEM - MAZZY STAR - MELVINS - MICHAEL GIRA - MILAGRES - MILK MUSIC - MUDHONEY - MUJERES - NACHO VEGAS - NAPALM DEATH - NEON INDIAN - NICK GARRIE PLAYS THE NIGHTMARE OF J.B. STANISLAS - NUMBERS SHOWCASE: JACKMASTER, ONEMAN, DEADBOY, SPENCER, REDINHO - OBITS - OFF! - THE OLIVIA TREMOR CONTROL - ORTHODOX - OTHER LIVES - PEGASVS - PETER WOLF CRIER - PICORE - PIONAL LIVE - THE POP GROUP - THE RAPTURE - REAL ESTATE - REBOLLEDO - REFREE - REFUSED - RICHARD HAWLEY - THE RIGHT ONS - RUFUS WAINWRIGHT - RUSTIE - SANDRO PERRI - SBTRKT - SCUBA - SENIOR I EL COR BRUTAL - SHARON VAN ETTEN - SHELLAC - SISKIYOU - SLEEP - SLEEPY SUN - SPIRITUALIZED - SR. CHINARRO - ST. ETIENNE - TALL FIRS - THEE OH SEES - TRASH TALK - UNICORNIBOT - VERONICA FALLS - THE WAR ON DRUGS - WASHED OUT - WAVVES - THE WEDDING PRESENT PLAYS SEAMONSTERS - WHITE DENIM - WILCO - WOLVES IN THE THRONE ROOM - THE XX - YANN TIERSEN - YO LA TENGO
bir // 24/02/2012

> vidi sve fotke // see all photos