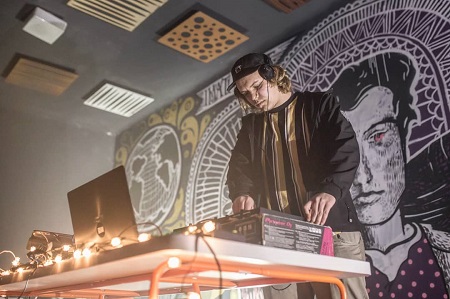 Time To Sleep
Karlo provodi bezbroj sati u svojoj sobi u Puli proizvodeći glazbu. Odrastao je uglavnom na trip hop, rocku i puno indie i alternativnih bendova, a elektronička glazba koju danas stvara puna je melankoličnih, živahnih ritmova inspiriranih indie, etno i trip-hop zvukovima.
Karlo nastupa pod imenom Time To Sleep i trenutačno je najbolje čuvana tajna domaće elektroničke scene. Nakon šest godina stvaranja, došao je i njegov trenutak. Već je dobio potporu Solomuna za objavljeno izdanje na Weirdos Records, a u ovoj za većinu teškoj godini nakon izdanja za Disco Halal, slijedi i produkcija za Secret Fusion.
Već ove subote slušamo ga za pultom Mastersa uz kapetane Pepija i Felvera. Time To Sleep je pravo ime za završetak još jedne Fifty Fifty sezone.
Time To Sleep
http://soundcloud.com/time2sl33p
Felver
http://www.mixcloud.com/Felver
Jogarde
http://soundcloud.com/jogarde
FACEBOOK EVENT:
https://www.facebook.com/events/858102444716854
promo guy // 23/07/2020