Frontman i autor pjesama Hladnog Piva, ali i uspješan solo kantautor, Mile Kekin, na ovogodišnjem će MAKK-u premijerno izvesti svoj mono show pod nazivom "Moja kuća od pjesama". Samo uz pratnju akustične gitare, Kekin će "pričati svoje pjesme i svirati svoju priču" te publici MAKK-a približiti životni poziv glazbenika.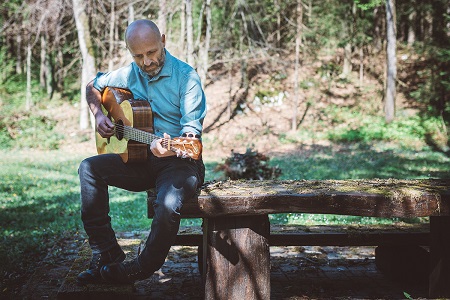 "Pokušat ću publici, a bogami i sebi, objasniti otkud ja tu, kako je bilo na početku i kako je danas baviti se pisanjem, sviranjem i skakanjem po bini. Usput ću nastojati objasniti što ja to zapravo radim u svojoj sobici, s gitarom i bilježnicama", najavljuje Kekin svoj glazbeno-biografski nastup kojeg je do sad izveo samo jednom, u Novom Sadu. Ovo će za hrvatsku publiku i grad Zagreb, dakle, biti ekskluzivna premijera!
Album "Kuća bez krova" drugi je album Kekinove samostalne kantautorske karijere, no to ne znači da je rad s matičnim bendom u drugom planu: "Taj suživot benda i solo karijere nazivam ženom i ljubavnicom koje međusobno znaju jedna za drugu i vole se", opisuje gajnički punker koji sebe svrstava u ladicu "protestnih kantautora za svakodnevnu upotrebu". Na pitanje što ga potiče da pjesmom iskaže svoj stav i nezadovoljstvo u društvu, odgovara kako "ne pišem ni za lijeve ni desne, pišem za sebe jer moram. Novinar će napisati kolumnu, fotograf će snimiti fotografiju, a ja ću kao glazbenik napisati pjesmu".
"Moja kuća od pjesama" zaključit će prvi dan MAKK-a, 28.11., na kojem ćemo, između ostalog, doznati može li AI zavladati glazbenim top listama, kako će pop glazba zvučati u 2020., kako je folk postao turbo ali tko su djeca s kolodvora YouTube i kako se s tim mire njihovi roditelji…
promo guy // 18/11/2019