Iako je od originalne postave ostao samo Billy Corgan, Smashing Pumpkins i dalje žive. I ne samo da žive nego opet probijaju nove horizonte.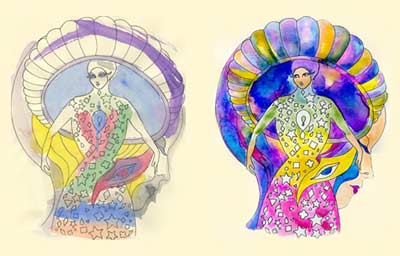 Teargarden by Kaleidyscope (artwork)
Besplatno izdavanje albuma preko interneta nije ništa novo, ali upravo su Smashing Pumpkins probili led još 2000. kada su podijelili jedinih 25 kopija "Machina II: The Friends & Enemies of Modern Music" s instrukcijom da se umnoži i razdijeli u što više primjeraka. Uskoro su se pojavile brojne internetske stranice sa kojih se album mogao besplatno skinuti.
Novi album koji snimaju sadržavati će 44 pjesme, s tim da će izlaziti jedna po jedna na netu kao besplatni download. Billy kaže da čak nećete morati ostaviti email, ni prijavit se na newsletter.
Prva pjesma je već vani, "A Song for a Son", a možete ju naći na
službenoj stranici benda
.
Billy Corgan
Po jedna nova pjesma bi trebala izaći svaki mjesec dok ne izađu sve 44. Nakon 4 pjesme izaći će mali limited edition EP, sveukupno njih 11, koji će se na kraju naći u box setu.
glass // 08/12/2009