Povodom izlaska novog albuma francuskih (electro)dub heroja HIGH TONE, želimo Vam predstaviti i njihov matični label JARRING EFFECTS iz Lyona koji je osnovan još daleke 1993 godine i od onda nam donosi, kako oni sami kažu, BIG SOUND & BIG VIBES !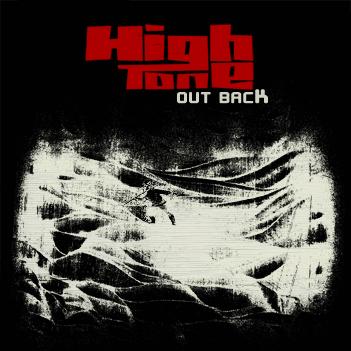 Uz High Tone, za J-FX-u redovito izdaju i BRAIN DAMAGE, EZ3KIEL, DUB ADDICTS, BEN SHARPA a svakako treba napomenuti i "naše" (uvjetno rečeno) VUNENY.
Uz posljednji album High Tone-a "Out Back", čiju recenziju ćete moći pročitati na terapiji uskoro, poslan nam je i "Jarring Effects Sampler 2010" na kojem se može dobiti uvid u ono što J-FX predstavlja a to je glazba koja je experimentalna, probija granice ali ipak ide u korak s vremenom. Raspon je od Duba (Brain Damage) i electra do Hip-Hopa (Oddateee) i post-rocka (Hint vs Ez3kiel).
Na website-u J-FX-a možete u PDF-u downloadati i njihov NUKE magazin u kojem možete pročitati sve o njihovim izvođaćima.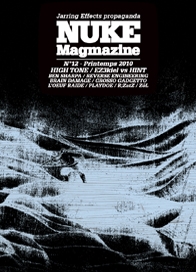 Jarring Effects is a Lyon based independent label (Rhone-Alpes, France). Well known for its talented bands (High Tone, Ez3kiel…), recognized as the leading French dub scene, J-FX offers a wide range of music, from wild electronica, abstract hip hop, post rock, video and musical experimentation, and dub of course.
In the beginning, in 1993, it's an association composed by artist, musicians, scene performers, sound engineers, graphists, video producers, all linked by the willing to develop artistic expression, on an innovative and out of boundaries way. From a cellar, used as production office, recording studio, rehearsal place sometimes all at the same time, J-FX activists started various activities: Record production, label, booking, festival production (Riddim Collision, yearly in Lyon), underground "consulting", sound and multimedia studio, and public information and resources centre.
Today, the label offers 92 references, the Riddim Collision reached its 10th edition, an European tour had been organized in summer 2005 (Lyon Calling Tour = High Tone + Le Peuple de l'Herbe + Mei Tei Sho) and the studio is getting bigger. Even if it was a component since the beginning, numeric arts linked to music and visual creations are spreading out in our productions. At the same time, J-FX continues to believe in vinyls for most of its productions, and exploring new distribution networks, by the independent labels federation www.cd1d.com. (On line store for Indies, 18 labels today)
le figuar de kranque // 08/06/2010
PS: Jarring Effects izdanja možete nabaviti direktno kod njih ili pak većinu izdanja možete naći i u našem dragom zagrebačkom Kingstonu