For the first time in their 27 year long career The Church are visiting Zagreb. Because of this we had huge privilege to exchange few words with legendary The Church guitarist Marty Willson Piper. The Church are playing Zagreb on 14.4. in Pauk so don't forget to come and see them. We promise it'll be worth every second of your time.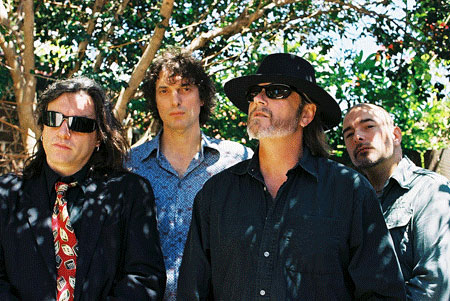 the church © www.thechurchband.com
Terapija : Hello, I'll try to keep this short so for a start could you tell me what made you come to Croatia after all this time? We were all so eager to have you here for years but no one was really expecting for that to really happen, so the concert announcement was a bit like a thunderstrike out of the clear sky.
Marty Willson Piper : There were a couple of factors that made the possibility of playing on the Eastern side of Europe more of a reality. In 2006 we had been contacted and asked to perform in Budapest in Hungary. There was a band there called HS7 who were into The Church's music and wondered if we would like to play together with them in a club in Budapest as part of a short European tour we were doing in our acoustic mode. We were told that there would be no financial risk to us and that HS7 were popular in Hungary so there would be a guaranteed audience. We agreed and the night was a big success.
I had also played in Croatia myself as the lead guitarist with The Saints.
After that and with a larger electric tour of Europe with HS7 being discussed as a possibility for 2007, what seemed just a fantasy before began to look very real.
It is very exciting for us to play in Zagreb. I can't believe it took 27 years to get there.
T : What are your expectations from your Croatian gig?
MWP : A roomful of Music Lovers.
T : Can you tell us what kind of setlist can we expect? I would personally love to hear some Hologram of Baal songs as i love that album so much.
MWP : Hm well we chop and change, we will have to discuss this between us. It gets quite difficult when you have made as many album as we have. We play songs from old and new records. You will just have to cross your fingers and hope we play your wish list.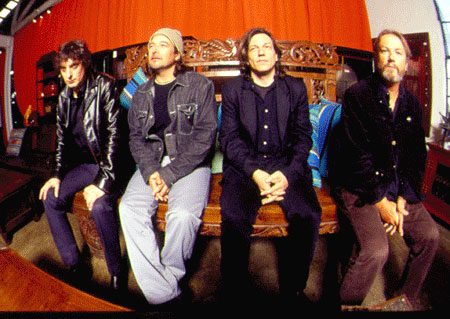 the church © www.thechurchband.com
T : What can you tell us about the new album "Uninvited, like the clouds"? What's it about and will the album be released in Europe anytime soon?
MWP : Well the album was released last year in Europe...but I guess it isn't available in Croatia. We will try and bring some to the show so people can buy it. Last time I drove into Croatia with The Saints, the border guards sent us back because we had a stock of CD's...I hope that doesn't happen again...they were quite rude actually. The gig was great though. Met some cool people.
The album has been widely acclaimed as one of our best records. Good reviews everywhere. I personally like this album a lot, more than say Hologram Of Baal or Forget Yourself which are two of our more recent records. For me this album has warm and lush production, as well as good songs with an evocative atmosphere.
It is about the same thing as all of our records.....your imagination.
T : What kept you going on after all these time? (We're all glad you did keep on going and constantly release brilliant music)
MWP : Well it is only fair to stop hurting people with bad sounds, good sounds must continue.
T : Thanks for the time! We can't wait to finally see you live in Croatia!
MWP : Looking forward to it.
kris // 13/03/2007