Following the tradition of all those fine debut eps that became the stuff of legends throughout the years, Mono Stereo are releasing Space Out on 9th November through 360 degrees music. With roots firmly in 60s psychedelic rock and shoegazing, this excellent quartet from Sweden stopped by for a chat. Here's the result:
Hello lads, how is it going?
Well, I must say that I'm tremendously happy to finally be holding your debut EP in my hands. It's been overdue! So what took you so long?
There are many reasons for the delay. We are all perfectionists when it comes to the music, so we wanted to make sure it was exactly like we wanted. There was also some issues within our organisation that have been sorted out now.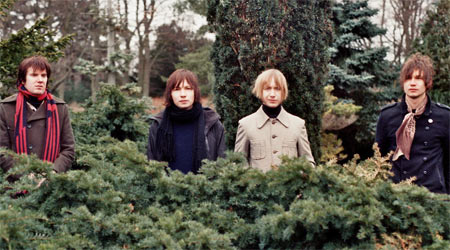 What can you tell us about the songs that ended up on it?
Space out is a collection of psychedlic pop songs. We believe they go well together and see them as a good introduction to our music. We have also been working recently on some songs that are more dreamlike, but we save them for an upcoming release.
Having heard quite a few of your demos, I was lucky enough to follow your evolution of sorts throughout the years and I'm glad to say that "Space Out" sounds as your best record yet. Congrats! Concerning the sonic nature of your sound and general complexity, how do your songs get created?
We usually have a very basic idea for some part or beginning of a song and bring that to rehearsal. We just start playing, and see what happens. So, the final mood is created when all instruments come together.
I really like this sentence from your press release "Mono Stereo explode into your consciousness, with their glorious musicality and fabulous songs that the retro stylings of mere anachronists miss, by dint of their pure blistering power and intensity.". That's quite good description! You should make t-shirt with the line! who wrote that? That's seriously the best description of shoegaze music ever, wouldn't you agree?
Yes, we agree, its an awesome description of our music. It was written by Stuart from our record company 360 degree music in London. He's very experienced with this kind of music.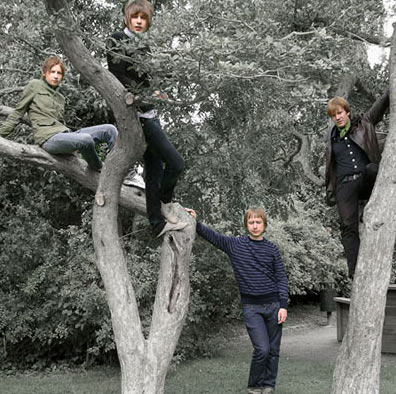 As for shoegazing and 60 psychedelic rock, you seem to draw a lot from various influences from the era. So how come you got so influenced by those bands that you decided to base your sound on them?
Yes, guess you could say these are our main genres of influence, but its not intentional. Our music is a result of all the members of the band, and we all like this music. However, we listen to other stuff as well.
What was it like playing music like that in Sweden? You really do have the most amazing music scene over there but I do suppose it is a bit hard making it as a band.
Yes, think its always difficult to make it as a band. Its always hard to get shows if your not an established act, especially if there are not enough venues. And you need those shows to get established. Our music doesn't really reach out to a big audience either.
What's in future for Mono Stereo? When can we expect the full length?
We will be recording with well renowned american producer Kramer early next year. Hopefully, the full length will be available shortly after that.
Mono Stereo - Orange Is Green
For now, you seems to be going fine with your world domination plan, aye? I've just noticed you've ended up on top of the well known indie chart!
Yes, its mono time!
Thank you for answering these. We'll keep our finger crossed that "Space Out" will catapult you in the orbit indeed.
Space out EP strictly limited so hurry up and get your copy through
RecordStore
.
kris // 08/11/2009