Nakon odličnog povratka sa
"Silver Bullets"
u 2015., Martin Phillipps i društvo vraćaju se snažnim gitarskim zvukom i dozom psihodelije koju daju ubačene klavijature, a to sve u njihovom prepoznatljivom stilu.
Novi album donosi razmišljanja 50+ godišnjaka o zrelosti i odrastanju, ali i starenju, sa činjenicom da njihova DIY uvjerenja od samih početaka do danas još uvijek imaju smisao i nit vodilju.
Tako se u textualnom smislu, nije baš mnogo toga prommijenilo. Teme su gore spomenute pa se već u uvodnim Bad Sugar i Time to Atone govori o ljudskim razočaranjima, pobjedama i porazima, no na kraju sve ostaje dobro jer
"Even bad sugar makes bitter taste sweet"
, pa je stoga potrebno vjerovati (Deep Belief, In Harmony).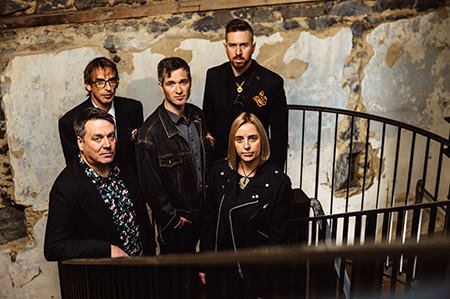 Ipak, najavni singl, Complex, dao je naslutiti odmak od uobičajenog zvuka, a vode ga zvukovi sintova svojstveniji npr. The Stranglersima iz No more Heroes. Tako je u još nekim pjesmama, gdje su specifične gitare zamijenjene klavijaturama (In Harmony, Scarred), dok su u nekim (Bad Sugar, Lord of all I survey, Snow Bound) ipak okrenutiji prvotnom zvuku.
Sve u svemu, "Snow Bound" je dobar mix starog i novog. Nije me baš bacio na koljena, kao "Silver Bullets" koji je bio nadoknađivanje dječačkih snova, dok se iz ove perspektive, novi album čini kao jedan stvarno ozbiljan album odraslog benda.
ocjena albuma [1-10]: 8

pedja // 13/09/2018