Sve više je interesantna primjena, ili sama ideja o tome kako bi muzika koju stvaramo svakodnevno mogla biti dio medicinskog konteksta. Mislim da je ona u trenutku kad se ta ideja pojavila postala interesantna, globalno. Muzika globalno. Na omotu je umjetnički rad koji je pojavom fotošopa postao popularan. Blende, slojevi, više pojedinačnih crteža...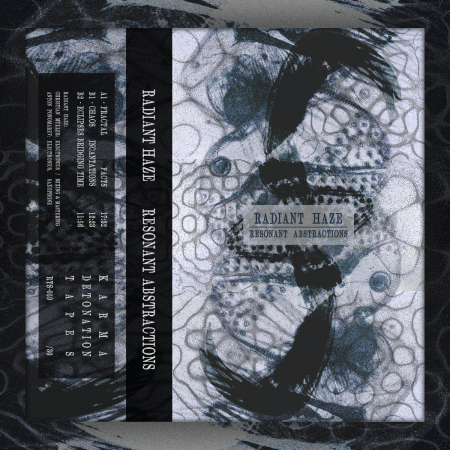 Ako prihvatimo definiciju karme kao zbir postupaka neke osobe u ovom i prethodnim stanjima postojanja, koji se posmatra kao odluka o njihovoj sudbini u budućim egzistencijama, definicije od dobavljača Oxford Languages, noun, (in Hinduism and Buddhism) the sum of a person's actions in this and previous states of existence, viewed as deciding their fate in future existences, dispozicija u tom slučaju bi bila moguća u jednoj rečenici, naslovu muzičkog izdanja,
basementcorner.bandcamp.com/album/uvijek-eka-da-vidi-emisiju-koju-slobodno-voli
. Naslov izdanja je mogao biti samo Karma, ali ako bih upotrijebio riječ čeka koju sam napisao ćeka, to ne bi bilo to, u tom slučaju ne bih mogao reći da bi naslov muzičkog izdanja imao isto značenje. Tako da imamo primjer u kojem naslov jednog, istog, albuma ima tendenciju promjene naslova u folderu. Pomenutim albumima bih dodao i izdanje Z'EV - "Production And Decay Of Spacial Relations".
"a buddha is believed to have completely purified his karma".
Naslovi:
1.Fractal Facts 17:32
2.Chaos Incantations 12:23
3.Eclipses Bridging Time 11:56
ocjena albuma [1-10]: 10

edo žuđelović // 12/11/2023
PS: Radiant Haze:
Christian Müller: electronics / mixing & mastering
Anton Ponomarev: electronics, saxophone