Nelly Furtado
, pjevačica sa 20 miliona prodanih albuma po cijelom svijetu, prvi puta u Sloveniji!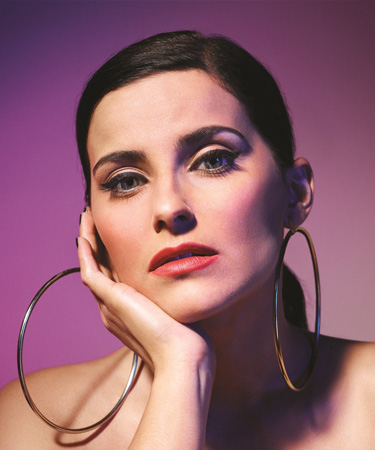 Nelly Furtado © Richard Bernardin
Portugalskih korijena, ali rođena u Kanadi, Nelly je postala svjetski poznata već svojim debut albumom "Whoa, Nelly!" (2000.) koji je iznjedrio dva ogromna hita: "I'm Like a Bird" te "Turn Off the Light". Od tada do danas, Nelly je izdala pet albuma, te osvojila pregršt nagrada, uključujući i dva Grammyja, deset nagrada Juno, tri MuchMusic Video nagrade te svoju zvijezdu na Canada's Walk of Fame. U svojoj karijeri ima i album otpjevan u potpunosti na španjolskom naslova "Mi Plan" koji joj je donio latinski Grammy za najbolji album ženskog pop vokala.
Turneja kojom predstavlja svoj zadnji album "The Spirit Indestructible", će ju tako 14. ožujka dovesti u ljubljansku Halu Tivoli, na radost njenih brojnih obožavatelja i obožavateljica u cijeloj regiji. Ulaznice se mogu nabaviti već danas preko sistema
Eventim
i to u rasponu cijena od 39,50 EUR do 46,50 EUR. Prvih tisuću ulaznica je prodano u prva tri tjedna predprodaje, što je vrlo dobar znak fanovima da ne čekaju zadnji trenutak, već svoju nabave na vrijeme!
Nelly Furtado: Turn Off The Light
špela + sale // 17/01/2013