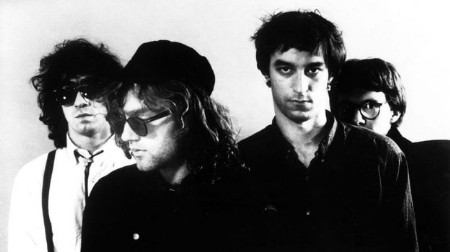 R.E.M. - photo by Ed Colver
"Part Lies, Part Heart, Part Truth, Part Garbage 1982-2011" je kompilacija najvećih hitova R.E.M.-a. Počevši od njihovih ranih radova sa indie labela I.R.S. Records, pa sve do najzadnjih pjesama. Ova dupla kompilacija sadrži 40 pjesama po izboru samih članova benda. I ukupnog je trajanja od preko dva sata. Njen zvanični izlazak je zakazan za 15. studeni. S tim da su u rujnu objavili svoj konačni prekid postojanja kao bend, ova kompilacija je izvrsna retrospektiva njihovog tridesetogodišnjeg stvaranja i djelovanja.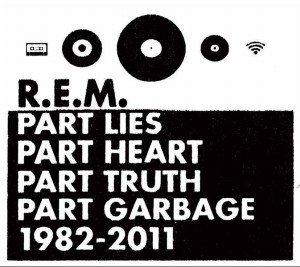 r.e.m. - part lies, part heart, part truth, part garbage 1982-2011
tracklist
disc 1:
Gardening At Night
Radio Free Europe
Talk About The Passion
Sitting Still
So. Central Rain
(Don't Go Back To) Rockville
Driver 8
Life And How To Live It
Begin The Begin
Fall On Me
Finest Worksong
It's The End Of The World As We Know It (And I Feel Fine)
The One I Love
Stand
Pop Song 89
Get Up
Orange Crush
Losing My Religion
Country Feedback
Shiny Happy People
The Sidewinder Sleeps Tonite
disc 2:
Everybody Hurts
Man On The Moon
Nightswimming
What's The Frequency, Kenneth?
New Test Leper
Electrolite
At My Most Beautiful
The Great Beyond
Imitation Of Life
Bad Day
Leaving New York
Living Well Is The Best Revenge
Supernatural Superserious
ÜBerlin
Oh My Heart
Alligator_Aviator_ Autopilot_Antimatter
A Month Of Saturdays
We All Go Back To Where We Belong
Hallelujah
z. marković // 08/11/2011