Grant McLennan rođen je 12.02.1958. u Rock Hamptonu u Australiji. Na fakultetu je upoznao kolegu Roberta Forstera s kojim je dijelio zanimanje za punk glazbu i folk tradiciju. Osnovali su grupu THE GO BETWEENS i uskoro objavili hvaljeni debi album "Send Me a Lullaby". S matičnom grupom THE GO BETWEENS je od 1982 do 1988 objavio šest više nego dobrih albuma.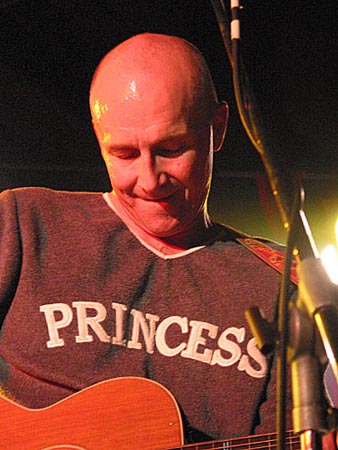 Nakon objave raspada grupe 1989., kao solo izvođač objavio je 4 albuma. Pod imenom THE TUFF MONKS s Nick Caveom i Mick Harveyem radio i svirao polovicom osamdestih prošlog stoljeća, s bendom FAR OUT CORPORATION objavio je istoimeni album 1998. godine, dok je sa Steveom Kilbeyem iz THE CHURCH pod imenom JACK FROST objavio dva albuma 1990. i 1996. Početkom 2000. Grant McLennan i Robert Forster su s djevojkama iz SLEATER-KINNEY objavili povratnički album za THE GO BETWEENS "Friends of Rachel Worth". S novom ekipom snimljeni su još "Bright Yellow Bright Orange" i odličan prošlogodišnji "Oceans Apart" i DVD s prošlogodišnje turneje "That Striped Sunlight Sound".
U subotu, 06.05.2006., umro je u snu, u svom domu u Brisbaneu, član legendarnih australskih The Go-Betweensa.
pedja // 09/05/2006