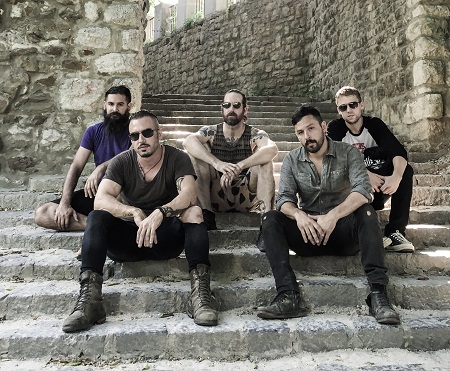 The Dillinger Escape Plan svoj će posljednji zagrebački koncert održati u klubu Močvara u subotu, 12. kolovoza praćeni bendovima The Number 12 Looks Like You i God Mother.
Američke math core legende započinju 4. kolovoza finalnu etapu posljednje europske turneje s obzirom su najavili skori raspad benda. Serija koncerata kreće na uglednom Waken Open Airu u Njemačkoj te do 16. kolovoza obilazi Portugal, Češku, Poljsku, Mađarsku i Hrvatsku, kao jedinu zemlju naše regije u kojoj će nastupiti.
The Dillinger Escape Plan - "When I Lost My Bet"
Nakon teške prometne nesreće u kojoj su pukom srećom izbjegli ozbiljnije posljedice, ali bili primorani otkazati ostatak europske turneje The Dillinger Escape Plan u rekordnom su roku dogovorili nove datume koncerata na Starom kontinentu. Zagreb se ponovo našao na popisu gradova koje će Dillingeri posjetiti i to 12. kolovoza kada dolaze u klub Močvara. Na tom nastupiti pratit će ih švedska hardcore/sludge/heavy metal trojka God Mother i sjajni The Number 12 Looks Like You, kultan američki hardcore/grindcore kvartet.
Njihova nesuđena zagrebačka predgrupa sa odgođenog koncert, norveški Shining, također će gostovati u Hrvatskoj, točnije 13. rujna u klubu Močvara.
The Number 12 Looks Like You - "Grandfather"
Službena prodajna mjesta
• Dirty old shop, Tratinska 18
• Rockmark, Berislavićeva 13
• Tvornica kulture, Ljudevita Posavskog 1
• Eventim prodajna mjesta i www.eventim.hr
promo guy // 31/07/2017