Asymmetry announces a breakthrough edition, and the bands announced so far, confirm the change in direction: more all-star projects and innovative experiments, rather than recognized and verified bands - participants of other European festivals.
This time, Asymmetry's fans have been treated to seven new names: Earthship, Priestess, Mombu, A Whisper In The Noise, with the new international super-act, Obake, which arouses the most intense emotions among fans; a real post-rock orchestra - The Ascent of Everest and the stoner rock master league competitors, Red Fang.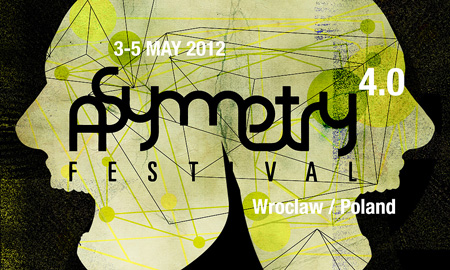 Asymmetry Festival 4.0
The organizers of Asymmetry Festival 4.0 would like to remind about the
still lasting band roundup
, for acts who would wish to perform during next year's edition in the Bourgeois Brewery.
Obake
[IT,HU,US - RareNoiseRecords]
Obake is a sheer dream team, consisting of acclaimed individuals, skilled in the musical craft. Eraldo Bernocchi, Massimo Pupillo, Lorenzo Esposito Fornasari, Balazs Pandi is a line-up, which redefines the notion of modern metal music with lots of electronics; the acts which are associated with their names speak for themselves. Merzbow, Otto von Schirach, Zu, Fantomas or John Zorn are just a number of bands which came to be thanks to their involvement. Obake's first gig will take place at Asymmetry Festival 4.0, with Trevor Dunn (Trio-Convulsant, Mr. Bungle, Fantômas, Secret Chiefs 3, Melvins) on bass.
Obake - Human Genome Project by RareNoiseRecords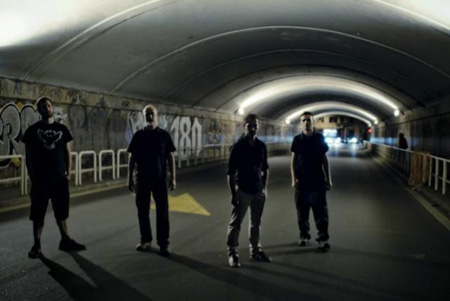 Obake
Mombu
[IT - Subsound Records]
Mombu's line-up is the sax player Luca T. Mai, of the jazz metal Zu and drummer - Antonio Zitarelli, performing in the jazzcore Neo. Their music is a combination of African rhythms, mixed with jazz, hardcore and metal. They are real alchemists of the musical preparation, representing the acclaimed label, Subsound Records.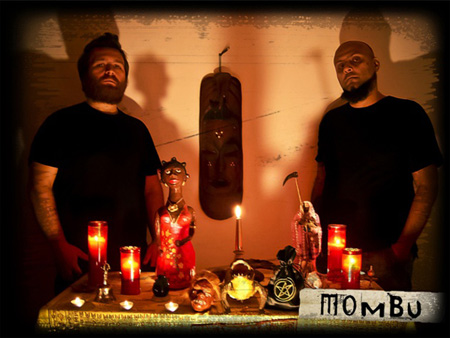 Mombu
The Ascent of Everest
[US - Shels Music]
Critics appreciate a rarely encountered classical spirit of post-rock, among their contemporaries, in the music of this 8-piece collective. The Ascent of Everest takes the well acquainted, in the post-rock stylistic, listener on a unforgettable journey; and the band humbly teaches those, who are still to embark on a meeting with more ambitious rock music, how to recognize grain from weed. We can find noise elements and unique electronic sound textures in their music.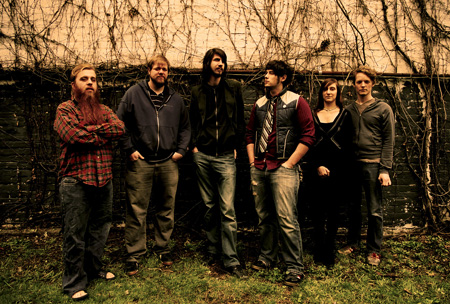 The Ascent of Everest
TAOE creates music, which surprises via the sounds' surrealism, progressive compositions and pure beauty. The band was founded in 2005 in the American city of Nashville, and have released three albums up to this day.
They have performed with, among others, A Silver Mt. Zion, This Will Destroy You, Giant, Bloody Panda, Whigs, Sons of Noel, and mention… Krzysztof Penderecki, Nick Cave and Christian Fennesz as one of their biggest inspirations.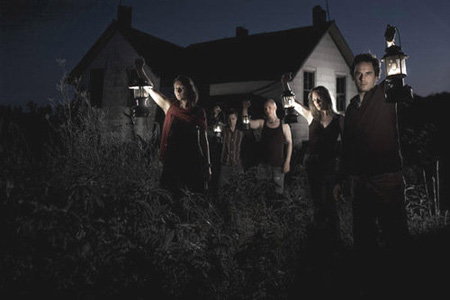 A Whisper In The Noise
A Whisper In The Noise
[US - Exile on Mainstream]
These Americans are a rock band, which… doesn't use guitars. Their sound is produced with the use of cello, violin, French horn, bass, drums, synthesizers and vocal, thank to which they create melancholic, sad-charming compositions and unforgettable spectacles.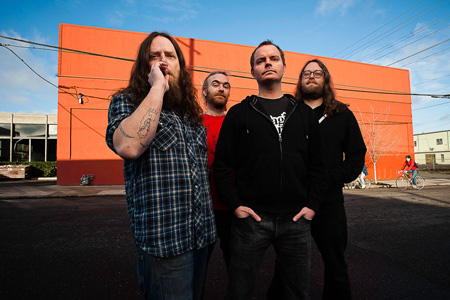 Red Fang
Red Fang
[US - Relapse Records]
The American Red Fang is the result of a common effort of Bryan Giles, Aaron Beam, David Sullivan and John Sherman. These four non-standardly gifted individualists managed to craft something absolutely unique in the stoner-rock stylistic, thanks to which Red Fang is recognizable right after the first hit on the drum's cymbal - this is a trait characterizing only the biggest bands.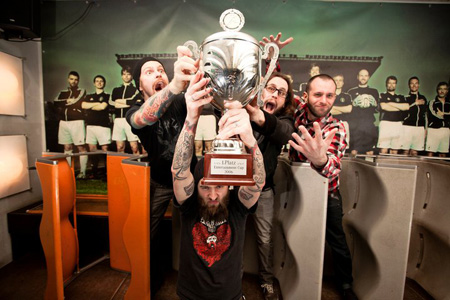 Earthship
Earthship
[DE, Pelagic Records]
The Berliners guarantee a fresh breath of progressive metal and doom with their music. An item for fans of Neurosis and Mastodon.
Priestess
Priestess
[CA, Indica Record]
Priestess was founded in 2003, when Mike Heppner, of the band The Dropouts, was left by the remaining members but persisted that this wasn't his final word. That's the story of Priestess' origination in short. Their debut album "Hello Master" released in 2005, was such a major shake for the rock scene overseas, that just a year later Priestess went on a tour with Dinosaur Jr. So the guarantee was signed by J Mascis himself.
ana // 04/12/2011