Descendents with Mephiskapheles was a good choice for our first live gig in the USA. We missed
Audacity
, though, but I've heard they played a very nice show. For you who didn't heard about them, they are 4-piece garage punk band from CA (same as the Descendents, right) that has been playing for fifteen years. They have a lot of studio releases and tours (Japan and Europe tour also!) behind them. I'm so sorry that I didn't feel their garage noise energy live, better luck for me next time!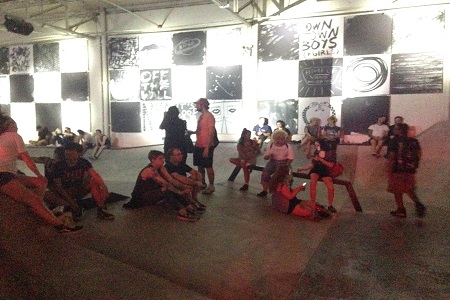 audience © tuna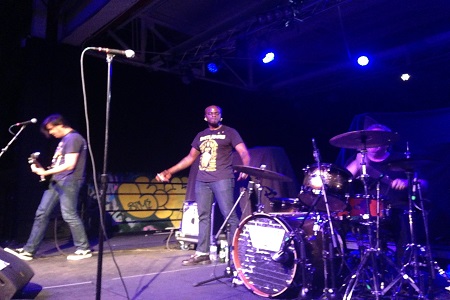 mephiskapheles © tuna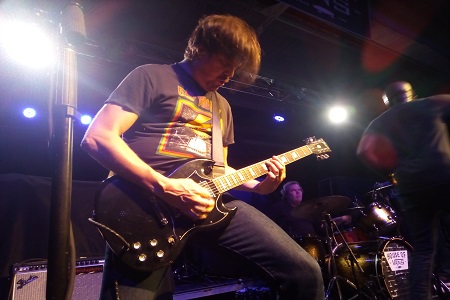 mephiskapheles © tuna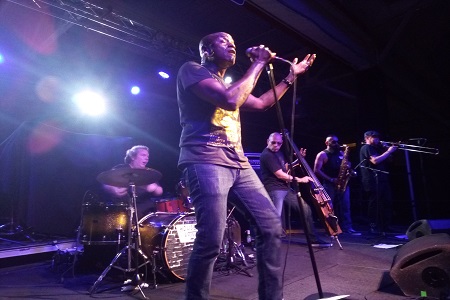 mephiskapheles © tuna
So, we entered the gig just at the moment when
Mephiskapheles
had a line-check. When they started to play I must admit that I was positively astonished. Before I came to the gig I didn't know anything about them, but later I found out that these guys are music veterans. They are local (NYC) band that has been gracing Ska/Punk scene for more than two decades now. Seeing them live was one amazing experience. They were so loud and noisy in the most positive meaning of these two words. The vocalist was so energetic, he literally had his own show on that stage. They exhibited that kind of energy that made me smile, laugh, dance and enjoy their show from the first moment I saw them till that moment they stopped playing. About their genre I would say that they play ska mixed with hardcore punk. Hardcore punk is about energy they produce and their taste of ska came like cherry on the top. I'm so happy that they are the first band that I saw live in the US, and If I wouldn't liked Descendents so much - I would say that they stole their show.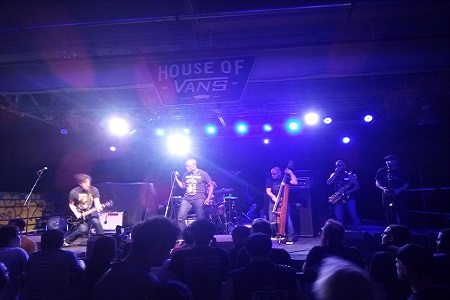 mephiskapheles © tuna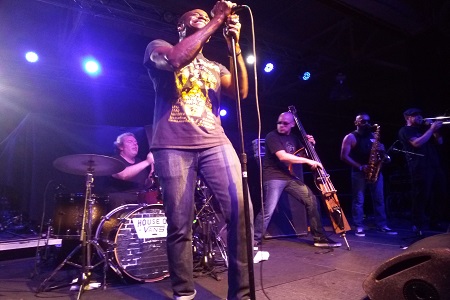 mephiskapheles © tuna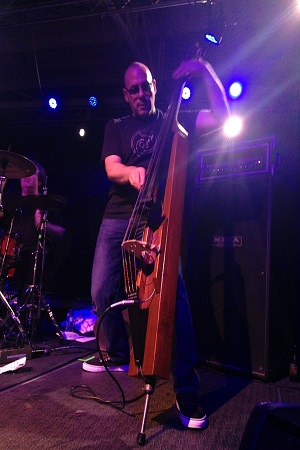 mephiskapheles © tuna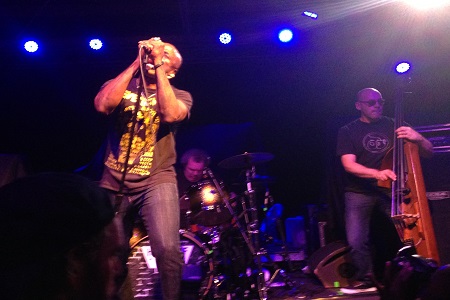 mephiskapheles © tuna
descendents © tuna
Ok, 10 minutes before 10 (right on the time - that's something I'm not used to when I attend gigs back home) the
Descendents
took the stage. They opened the gig with two well-known classics (
Everything Sucks, Hope
) that fired up the crowd. When they played the song
Hope
I've found myself in the middle of circle pit (one more thing that we also don't usually do back home - we preffer classic pogo chaos dance) and I felt strange because I wasn't even touched by furious crowd.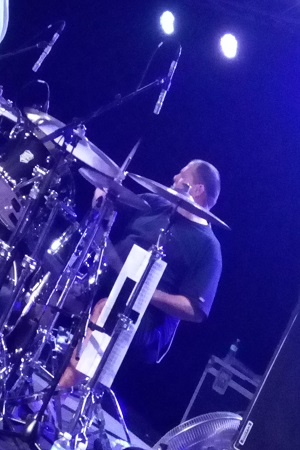 descendents © tuna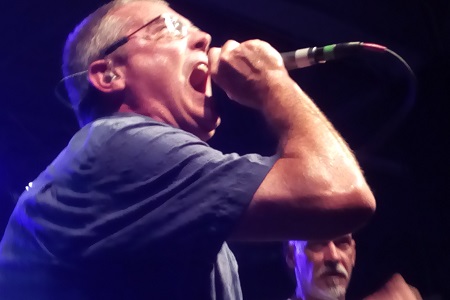 descendents © tuna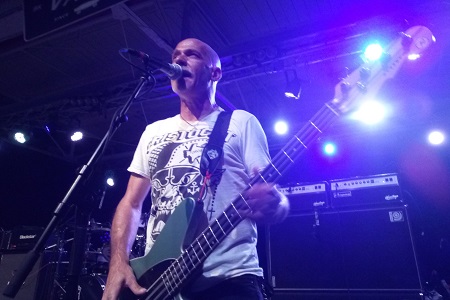 descendents © tuna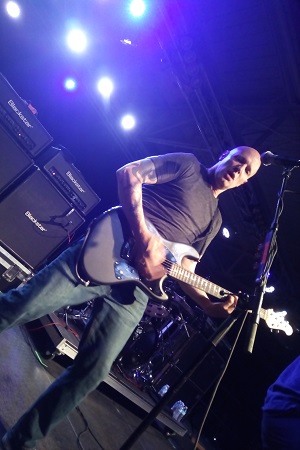 descendents © tuna
After a few songs we went to fill our glasses with beer which was by the way free (thanx to House of Vans), and the Descendents kept playing songs from almost all of the 10 albums they made in their career. I gotta admire that, because a lot of artists that exist so long, when they preform, they are focusing on the newest albums they made, like they are perforcly trying to sell the new stuff to the audience which doesn't even care about the new shitty songs. But that was not the case with the Descendents! Even though the air in the hall was so hot and stuffy, they didn't got tired, they played 26 songs and 3 more classics (
Suburban Home, Thank You, Descendents
) as an encore.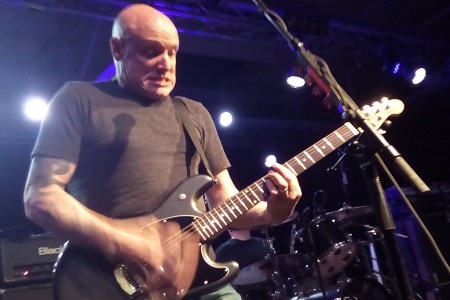 descendents © tuna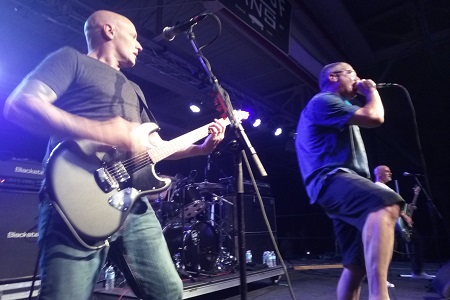 descendents © tuna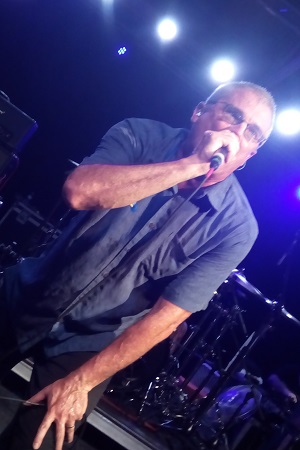 descendents © tuna
The fun fact that I remember as I was watching them is that Milo had backpack canister filled with water (or beer?) under his shirt and as I was so drunk, I didn't noticed that, so, for the first half an hour of their show, I thought that he had a hump on his back.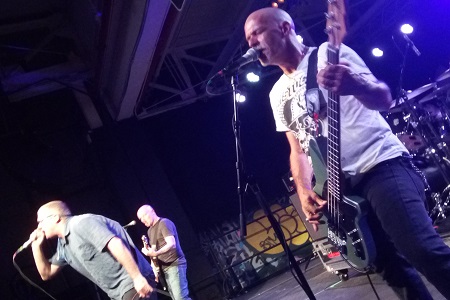 descendents © tuna
As I'm writing this review, the band is setting up the stage at Norfolk, VA. After that they are taking the two weeks break and then they're continuing the tour all over the USA and Canada. I keep thinking to fly all the way to the Texas in September just to see this guys playing live, again!
lejapeja // 05/08/2017

> see all photos