Jučer sam s gomilom ljudi bio na jednom vrlo zanimljivom putovanju. Bili smo šest dana na dnu oceana. Kao da je vrijeme stalo. Jedini trenutak kad smo bili sami, tvoja ruka u mojoj ruci, rekla si: Pogledaj u zrak. Mjesec je dolje. Spavali smo umornih očiju, misli i duša. Prvi uzdisaji nakon kome, činili su se ko magični sati.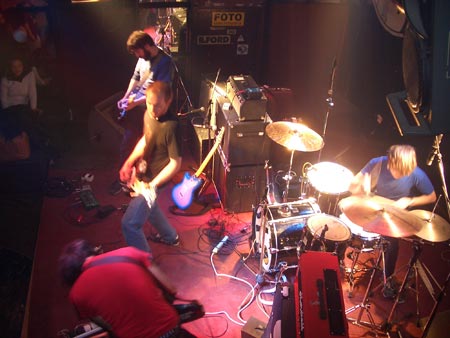 Explozije s neba © pedja
I to sve u nešto malo više od sat vremena. U KSETu!!! Uz Explosions in the sky!!!
pedja // 03/03/2004

> vidi sve fotke // see all photos