Atmosfera s kojom ulazimo u album podsjeća me na ulaz u album "Infected" Matt Johnsonovih THE THE. Ritam je naglašen bubnjevima, s mnoštvom elektronike i gitara te vokalom propuštenim kroz neke uređaje. Enter the Storm prelazi u još jednu apokaliptičnu 108 Seconds Before the Crash, koja asocira na David Gahanov vokal, a ni muzički nije daleko od mračne faze DM-a.
Slušatelj se nakon ove dvije pjesme mora zapitati tko ili što je I, THE PHOENIX!? A kako kažu na svojoj oficijelnoj prezentaciji: I, the Phoenix nije samo bend. To je organska platforma koju su dizajnirali Jean-Paul Frenay i Vincent De Puydt da istraže, shvate, zapale i ponovo sagrade.... Ostalo pročitajte na
http://ithephoenix.com
.
Slijedi Idiophatic koja nastavlja u DM ritmu, no dodaje malo i industriala u pjesmu. Gitare su i dalje prisutne, međutim, kontorlirane su elektronikom koja im ne daje da se razmašu. Alpha Me ubacuje u višu brzinu i ritam mašinom te sintovima vodi nas na plesni podij.
Svakom slušatelju je nakon ove četiri pjesme jasno o čemu se radi, a svi koji su nekad ili još uvijek slušali NIN, DM i slične bendove, pa čak i The Cure (Synthetic Flavors) ovdje dolaze na svoje. Međutim, još je jedna stvar zbog čega je potrebno imati ovaj cd.
Naime, on dolazi u digi-pack pakiranju, a omot kao i unutarnji dio s textovima, izrađeni su u 3D tehnici, a da nitko ne bi bio zakinut u pakiranju se dobivaju i naočale. Ovim činom slušanje ovog albuma dobiva sasvim novu dimenziju.
U zadnje vrijeme u terapijski poštanski sandučić došla je gomila svakakvih cdova, a I, THE PHOENIX jedan je od vrijednijih. Od ovih francuza treba očekivati velike stvari u budućnosti, stoga zapamtite njihovo ime. I, THE PHOENIX.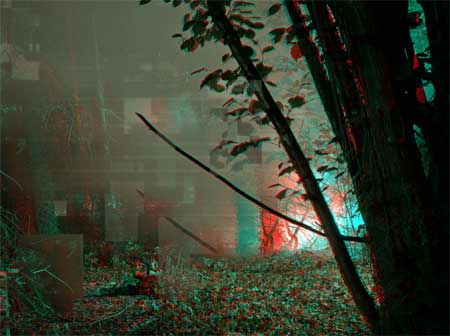 ocjena albuma [1-10]: 9

pedja // 19/03/2011
PS: Obavezno slušati: Enter the Storm, 108 Seconds Before the Crash