Kanadski noise-rock/metalcore trojac iz Winnipega nosi ime po čuvenom citatu Henry Rollinsa iz knjige "Get In The Van" 'kill everyone now mode' ili skraćeno KEN mode. Iskoristio ga je pišući o ranim danima Black Flag kada su objavili prvi album "My War" s kojim su imali želju da sve poubijaju. Od zadovoljstva što konačno imaju ploču koju promoviraju na žestokim i narajcanim koncertima.
Stoga su KEN Mode pokupili mnogo toga iz ostavštine Black Flag, ali i hardcore scene 80-ih, kao i noise-rocka i metalcorea. Kod njih granice nema, sve je to utrpano pod zajedničku zastavu i može se tumačiti i doživljavati po slobodnom izboru. Neki za njih tvrde da su metalcore, neki da sviraju noise-rock, neki pak moderni hardcore, neki zagovaraju post-hardcore stilizaciju, pa čak i post-rock etiku... Osnovani su 1999. godine i djeluju u postavi Jesse Matthewson (vokal, gitara), Shane Matthewson (bubnjevi) i Andrew LaCour (bas, prateći vokal).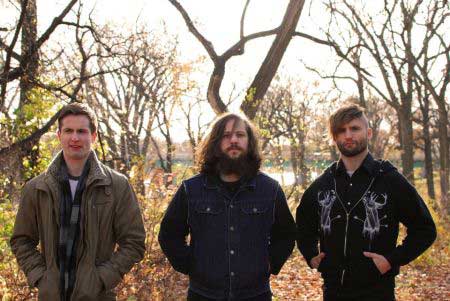 Ovaj album prvo je 2011. za američko tržište objavio Profound Lore Records specijaliziran za black/death/noise, a potom je tokom jeseni 2012. izdan i za francuski Throatruiner Records koji itekako pokazuje sklonosti ka istraživačima teškog zvuka. Naravno, KEN Mode spadaju upravo u tu kategoriju smijelih i odvažnih bendova koji se ne zaustavljaju na prokušanim shemama već ih izokreću i manipuliraju s njima u potrazi za novim riješenjima. Svaki album u naslovu ima po jednu simboličku riječ - 'mješanac', 'menonit', 'odmazda', 'časno', aludirajući na konceptualnu estetiku sadržaja, a koliko sam uspio poslušati ranija izdanja, gotovo sve pjesme su im drugačije. Osobito na ovome albumu kojeg je producirao Kurt Ballou (Converge) od kojeg djelomično i dolazi teza o metalcoreu.
Međutim, producent im nije peglao stil ka metalcoreu, mada ima dvije-tri takve tipične pjesme - brze i neurotične "Batholith", "A wicked pike" ili "The ugliest happy you've ever seen". Stil je inače daleko bliži noise-rocku The Jesus Lizard krene li se od uvodne "Book of muscle". Masivan kombinatorni bas, raznolike gitarske brazde, šusevi, a vjerojatno sve kritičare najviše ka hardcoreu vuče Matthewsonov razjareno-pjenasti grubi vokal. Druga "Obeying the iron will…" ima ponešto 'core' u sebi i to onoga post-hardcore stila začetog s Fugazi, a Ballou je to vrlo dobro kanalizirao u trijumfalni krešendo. Najljepši trenuci albuma pristižu u fantastičnim instrumentalima "Flight of the echo hawk" i "Terrify the animals" koji gotovo ništa nemaju sa core i noiseom, već sa post-rockom, a kulminacija se doseže sa 8 minuta dugačkom "Never was"u kojoj se smjestio gitarski industrial-noise a'la brusilica Boyd Rice, šaptavi vokal s fokusom u stihu 'religija je kancer', mistična atmosfera, teška i troma buka, te masivni krešendo.
Ljubitelji svih navedenih stilova ovdje će doći na svoje. Još ako se obrati pažnja na liriku obavijenu individualnim preokupacijama o smislu života, ratobornim izazovima, te svjetskim bolima, slika će biti kompletna od glave do pete. "Venerable" je uistinu 'časno' djelo koje iziskuje otkrivanje i istraživanje, te se može pretpostaviti kako će s vremenom steći kultne atribute kod fanova koji duboko zarone u njega.
ocjena albuma [1-10]: 9

horvi // 02/01/2013