Kao što je i obećala prilikom kompilacije "Combined: The Best Of Claudia Brucken" (2011), Claudija je nakon 21 godine konačno objavila album. Stari fanovi su vjerojatno očekivali 'nešto konačno novo', no na kraju je ispalo 'nešto sasvim drugo'.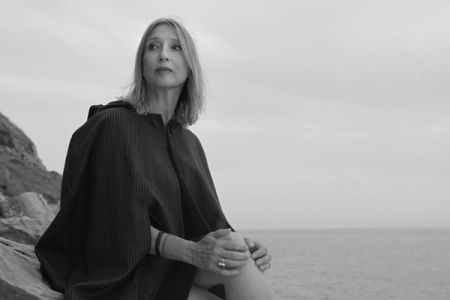 Ona je izabrala vrlo malo znane pjesme svojih omiljenih idola i napravila obrade u suradnji sa Stephen Haugeom (Pet Shop Boys, New Order) koji je uz produkciju osmislio i cijelu glazbenu infrastrukturu. Elektronski background, orkestracije, synth-pop i malo akustike, poneka gitarska solaža, no ništa ozbiljno, inovativno ili spektakularno, ali veoma prijatno, toplo, te u nekim trenucima i zabavno.
Tu su redom uvodna ambijentalna laganica "Mysteries of love" (Julee Cruise/ Angelo Badalamenti) iz čuvenog "Blue Velvet" soundtracka, dvije obrade Stine Nordenstam "Memories of a color" (u stilu plesnog Sylvianovog popa 80-ih) i akustična down-tempo salsa "Crime", potom rasplesana "The day I see you again" (Dubstar/ Steve Hiller), a svakako najpoznatija od svih je Bowieva "Everyone says 'hi'" u raskošno orkestriranom plesnom synth-popu tipičnom za Pet Shop Boys. "One summer day" (Electric Light Orchestra/ Jeff Lynne) je ponovno prošarana orkestracijama uz vodeću legato akustičnu gitaru, a jedna od zasigurno najmanje poznatih jest "The road to happiness" (The Lilac Time/ Stephen Tin Tin Duffy). Hauge je ovdje dozvolio i preradu Pet Shop Boys "King cross" kroz minimalističku dinamiku sa snažnom background dramatizacijom u koju su uključeni gudači i trubač. Zadnji dio sa "No one to blame" (The Burt Bros), "And the sun will shine" (The Bee Gees) i naslovnom "Whispering pines" (The Band/ Richard Manuel - Robbie Robertson) je najsporiji u kombinaciji akustike, lagane elektronike i orkestracija.
Za "Whispering pines" Claudija je izjavila kako je uvijek bila impresionirana skladateljstvom Robbie Robertsona, osobito ovom pjesmom koju je napisao još prije nego li je osnovan The Band. Navodno ju je napisao u šumi pored koje je živio, a ona ovom svojom obradom pjesmu ponovno vraća prirodi, onakvoj kakvu pamti iz djetinjstva.
Ovakve obrade uistinu nisu loše, no ovakav album je ipak iznenađujući od Claudije. Očekivale su se nove pjesme i daleko više od njezinog vokala po kome je nekad davno u doba prvog albuma benda Propaganda slovila za ledenu kraljicu artističkog gothic synth-popa.
ocjena albuma [1-10]: 6

horvi // 23/04/2013