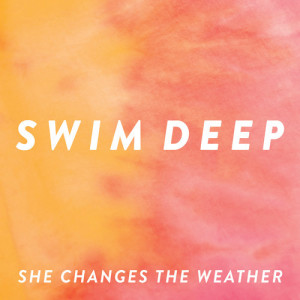 Kad sam čuo She Changes the Weather britanskih
SWIM DEEP
, ostao sam bez riječi. Možda sam i zalajao. Ne sjećam se, no ostaje činjenica da je jedan mladi bend napravio predivnu eteričnu pjesmu na tragu Chapterhouse, Slowdive ili Pale Saintsa, koje sam nekad obožavao. I sad mi se tu i tamo omaknu, ali od sad ću s nestrpljenjem čekati debi album benda, koji bi trebao izaći u kolovozu.
"She takes my time and I don't mind/She makes me feel like/Like I can see for miles/She changes the weather in my world/Seems like it's never getting cold."
Inače, SWIM DEEP čine četvorica mladića iz Birminghama, a dosad su osim ovog, objavili još četiri singla, koje su redom pohvalili kritičari, a publika ih je odlično prihvatila. Osim naslovne pjesme na singlu se nalaze i lagana akustična Simmer, te "Stripped" verzije naslovne pjesme i prethodnog singla The Sea, koja se u ovoj verziji jako približila Primal Screamu.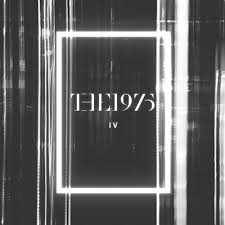 Mančestersku alternativnu četvorku, koja se odaziva na
THE 1975
, zapazio sam preslušavajući njihov drugi EP "Sex", a osvojili su me upravo naslovnom pjesmom. Ponekad padnem na melodiju, ponekad na text. Ovaj puta je bila kombinacija. Odlična indie gitara u podlozi skoro pa najboljeg texta o sexu nakon "Do You remember the First Time" PULPa.
Ime su navodno uzeli prema datumu iz jedne stare knjige u kojoj je pjevač Matthew Healy uz datum "1 June, The 1975", našao i oproštajnu samoubilačku poruku prethodnog vlasnika knjige.
Inače, Matthew ima specifičan vokal. Lako pamtljiv i prepoznatljiv, a piše i prilično dobre i melodične pjesme. Glazbeno su križanac ritmova i stilova, a moglo bi ih se ugurati negdje uz The Big Pink ili pak ih usporediti s domaćim HEMENDEX.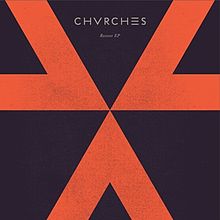 CHVRCHES
su škotski elektro trio s ženskim vokalom. Nezadovoljni radom u prijašnjim bendovima, Martin Doherty (The Twilight Sad) i Iain Cook (Aerogramme), pozvali su na probu bivšu pjevačicu grupe Blue Sky Archives, Lauren Mayberry, a sada diplomiranu novinarku, koja usto zna i s klavirom i bubnjevima. Pokus s pjesmom Lies je uspio i moglo se krenuti dalje.
"V" su ubacili u ime kako bi ih bilo lakše naći preko Internet tražilica i snimili novi singl The Mother We Share. Pravac kojim su krenuli je synthpop s masivnim sintovima, naglašenim plesnim ritmom i ugodnim ženskim vokalom.
Na ovom EP-u nude raskošnu MOLOKO/GODLFRAPP naslovnu pjesmu Recover, dubstep ZVVL i tužnu Now Is Not The Time. Dva remixa pristojno popunjavaju ovaj EP i nude se na listu čekanja za debi album koji izlazi u rujnu.
ocjena albuma [1-10]: 8

pedja // 17/07/2013