Iz Švedske nam stiže još jedan "zamaskirani" bend. Osnovani su 2009, a glavna figura u bendu je izvjesni The Cuckoo. Dosad su snimili dva albuma The Tunnels (2011) i The Purging (2013), a kako im je ostalo još nešto materijala s tih albuma, odlučili su pauzu do trećeg ispuniti ovim EP-om.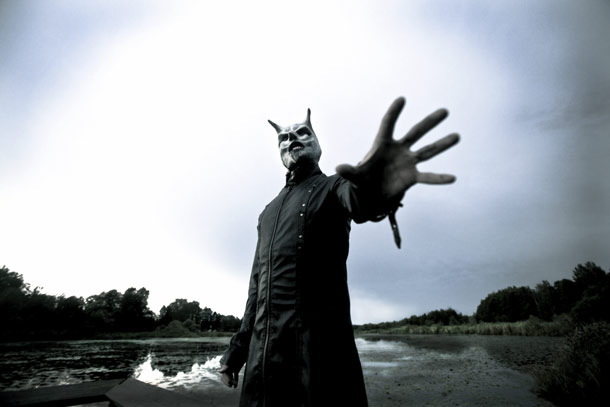 A strana EP-a ili prva pjesma, Draining The Well, skoro je osamnaestominutni testament The Cuckoo-a u kojem se upoznajemo s njegovom prilično žestokom i nervoznom stranom u prvom dijelu te još žešćom u drugom dijelu pjesme. Noise gitare u post rock maniri i pjevačevo režanje čine prvih sedam minuta pjesme, a onda se nakon četiri minute tihog škrgutanja i struganja, bacaju na sve dublje i dublje gitarističko "kopanje" sve do kraja pjesme, a ja ne bih volio čuti tu pjesmu u potpunom mraku.
B strana, Apokatastasis, traje "samo" sedam minuta, a legenda kaže da je to bila jedna od prvih pjesama benda, i da su na njenim temeljima nastali prethodni albumi. Za razliku od prethodne pjesme, ovo je živahni pop hit, koji ima zarazni ritam, dobre distorzirane gitare i da nema "mučenja male djece" u pozadini, moglo bi doći i do radio stanica.
Inače, Terra Tenebrosa bili su na europskoj turneji s Neurosis i prava je šteta da nisu s njima došli i do Zagreba.
ocjena albuma [1-10]: 8

pedja // 07/08/2014
PS: CD će slušati Tomislav Vuger.