Art Brut - It's a Bit Complicated
Art Brut sam još od njihovog prvog albuma svrstavao negdje u istu klasu kao i The Rakes - u kategoriju bandova koji imaju super singlove ali albumi mi ni izbliza nisu bili toliko dobri. Oba su mi bila prejednolićna i bezlična da bi imao strpljenja ih slušati više od par puta. Al eto singlovi su mi toliko dobri da sam za oba banda sam mislio da imaju jako puno putencijala i jedva sam čekao da vidim što će napraviti. Pa tako dok su me Rakes poprilično razočarali novi album Art Brut-a je puno puno bolji nego sam se usudio nadati.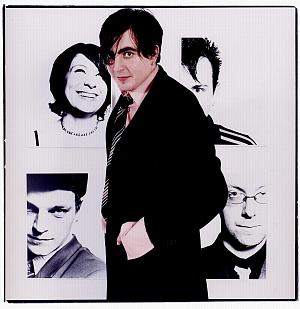 Od prvog singla "Nag Nag Nag Nag" pa do genijalnih pop hitova "I Will Survive" i meni najdraže "People in Love" cijeli album je na razini singlova s prvog albuma. U tekstovima je i dalje sveprisutan specifični Art Brut humor - tako se recimo 90% pjesama zove po starim klasicima pa se na albumu između ostalih nalaze pjeseme "Jealous Guy", "I Will Survive", "Pump up the Volume"!
Sve u svemu fenomenalan album za nadolazeće vručine. Još da ih je negdje pogledati uživo...
ocjena albuma [1-10]: 9

kris // 24/05/2007