Harsh noise koji nije toliko noise u poimanju svega što je danas moderno, već je bučno u smislu da je u nekoj amplifikaciji koja može biti već odabrani modul koji se koristi kao distorzija koja podsjeća na neki, u produkcijskom smislu, bend. 
Bend u smislu da više nemamo sklad, već imamo pojedinačno istaknut zvuk koji je zasjenio ostale, a koji doprinosi određenom utisku izvan granica međusobnog "u miksu". Znači da je zvuk dominantno zadržao karakteristike oštrine. Slušajući dalje album uviđamo da je on posložen tako da stižemo do snimaka razne granulacije, iz pjesme u pjesmu. Da li će on biti toliko izvjestan u postojanju toga, možda sam naslov izdanja postaje intriga. I zaista što više slušamo izdanje postajemo svjesni. Pjesma
Marionette (Remastered)
koja se pojavljuje na albumu u trenutku kad bi smo htjeli da razmišljamo tako, ili se prepustimo razmišljanju, počinje da znači da se na albumu može naći i drugačiji zvuk, u određenom trenutku, koji odskače od dosadašnjeg slušanja, mišljenja da smo u pravu u različitosti granulacija, sloboda koja znači promjenu.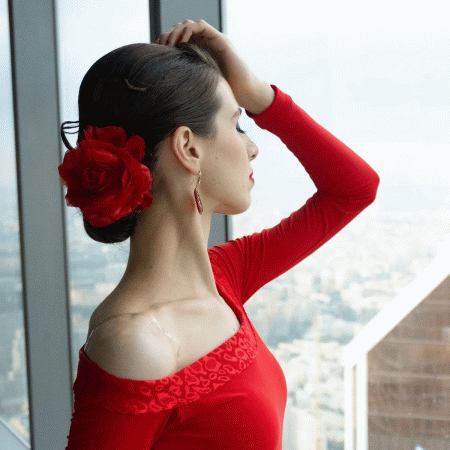 Harsh Noise Wall se pojavljuje kao definicija žanra, i to je ta promjena koja znači da nije zvuk dovoljno isti, u smislu da znamo album koji slušamo, koji ćemo po nečemu da pamtimo, već je granulacija dovoljno kompaktna i bliskost sa popularnom kulturom u smislu produkcije je očigledna. Nakon tog idejnog stupanja, ono ranije mišljenje postaje i dalje prilagođeno početku slušanja, konstatacija i ostanak na zapažanju kakvo smo imali od početka. Da li je Harsh Noise Wall upravo ta potreba da se on čuje u trenutku kad bi trebalo prekinuti kontinuitet dotadašnjeg razmišljanja, ili je Harsh Noise Wall sam zvuk po sebi, dominantan, poput
Vomir
-a, u smislu da ako je već noise album sastavljen od snimaka koji su prilično harsh, pitanje je, a zašto ne bi i jedna HNW pjesma bila uvedena u tu listu, ili, našla se na albumu, makar i da polemiše na određeni način, utiče na neko novo razmišljanje, stvara neki novi kontinuitet misli, polemiku sa samim sobom. Ono što primjećujem na samom kraju jeste, zašto svi ovi snimci nisu umiksani u jedan komad, ili, postojala je mogućnost da se u softveru sve to umiksa i sa određenim efektima koji nisu baš to kao u pedali, u najmanju ruku, a tek u nekom studijskom rack-u zastupljeni, mislim određena kontradiktornost postoji, recimo
Jim O'Rourke
-a kad čujemo, gotovo da sve postoji od softvera, pedala, rack-a, ali i sumnja u to da jedan čovjek svojim upadom u band može da dovede do određene promjene u osjećanjima, uspon i pad u očima posmatrača stvara samo jednu sumnju, poznanje prevare. Time se u cjelosti i
Đorđe Miljenović
bavi u svojoj muzici.  
Naslovi:
1.Mascara 04:59
2.Crystal Wells 03:02
3.Blush With Eyeliner 03:00
4.Interlude To A Prequel 03:00
5.Marionette (Remastered) 14:59
6.Velcro lined Hem 15:00
7.Adagio For Rei 15:06
8.Infinity Hearts (bonus digital track) 03:38
ocjena albuma [1-10]: 9

edo žuđelović // 13/01/2023
PS: Originally released on Hot Fuzz
Tapes and cheaper digital price available here:
blackcatsareevil.bandcamp.com/album/cosmopolitan
Sounds: JNP
Art/Layout/Design/Titles/Etc: Matt Vickers & Branden Diven
Tape Duplication: Branden
abhorrentafterdeath.bandcamp.com