Kada u tražilicu dodate tagove poput 'power electronics' i 'industrial' šanse su povoljne da ćete naletjeti na harsh noise umjesto onog što želite. Evo jedan takav album koji nakon preslušane dvije pjesme obećava pa riješim da mu dam šansu. Kanadski pretpostavljam one man projekt.
'
The Sky Looked Pretty On The Way Down
' otvara album pištajućim frekvencijama kojima zbilja fali jedan kanal nižeg fundamenta. Kako stvar odmiče to se i obistinjuje te sljedeća sekvenca prolazi u dubljem romblanju praćeno noise dronovima. Čak nije ni harsh nego industrial noise s obzirom na suzdržanost i dobar odnos nižefrekvencijskog temelja sa industial šlagom na ovoj torti zasad više nego solidnog noisea. Dobro meditativno izdanje za kada želite isključiti sve zvukove i uživati u momentu, realizirati svoje potencijale i prevladati svaku prepreku. Reklamni slogan. Uglavnom stvar negdje na polovici zapada u monotoniju ne događanja ničega na industrial planu no taj interludij traje do malo iza pete minute kada se vraćaju manipulirane škripe. Ništa agresivno a ako i ima stavljeno je s jasnom namjerom. Dobra industrial noise kompozicija.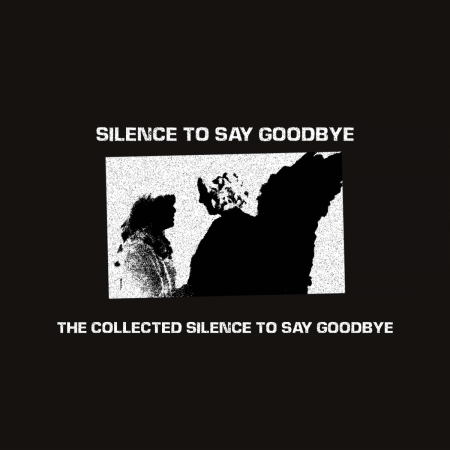 '
The Note Is Unreadable (It's Soaked In My Blood)
' počinje pištajućom škripom praćenom povremenim pucketanjem. Kako vrijeme odmiče taj dio postaje zamoran ali daje za naslutiti da je baš on nositelj ove kompozicije, uz povremene šušnjeve u pozadini. '
Tormented By Her Dreams (There's No Way Out It Seems)
' se, umjesto da se iskupi, predstavlja 25 minuta blago manipuliranog wallnoisea i gazi svo obećanje koje je otvarajuća stvar obećavala.
Ako uspijete preživjeti ne baš inspiriranu prvih 12 minuta skladbe '
Numbered Days - I Don't Know How Much Longer I Can Do This For
', dobit ćete gratifikaciju u vidu industrial noisea bližeg otvarajućoj pjesmi. Sve prije toga je bilo potpuno bespotrebno. Sljedeća stvar zapada u isti kliše, dok iskupljenje ipak postoji na kraju jer završna '
I'm In Love With The World and Nothing Can Go Wrong
' koja prolazi kroz nekoliko modusa laganijeg krckajućeg HNWa.
Album koji je obećavao biti industrial, kasnije postao nako harsh noise. Više bih volio da je nastavljen stil prve pjesme, no eto.
Naslovi: 1. The Sky Looked Pretty On The Way Down, 2. The Note Is Unreadable (It's Soaked In My Blood), 3. 'Numbered Days - I Don't Know How Much Longer I Can Do This For, 4. 'Tormented By Her Dreams (There's No Way Out It Seems , 5. Suddenly, Every Regret Became A Blessing, 6. I'm In Love With The World and Nothing Can Go Wrong
ocjena albuma [1-10]: 6

marko šiljeg // 10/11/2023