U beskrajnom nizu bendova koji dolazi iz Svedske, Higher Elevation su samo jedna kap u moru koja na prvi pogled nema nista za ponuditi osim solidnih pop pjesama. Koliko znam ne rade skandale, nisu teatralni a ni pretjerano ljepuskasti (kao recimo Mando Diao) pa nije ni cudno sto nisu previse poznati.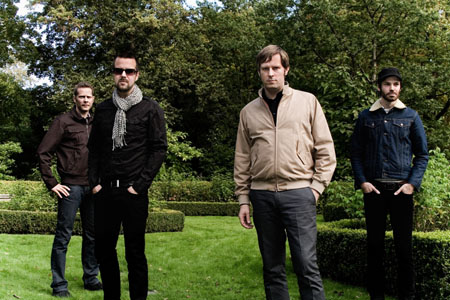 The Higher Elevations
Nakon nekoliko slusanja njihovog albuma ne vjerujem da ce nesto znacajnije promijeniti. Oslanjajuci se vise na Soundtrack of Our Lives nego na The Cardigans, "The Protestant Work Ethic" je drugi album ovog kvarteta i njegovih 14 pjesama nit razocaravaju, nit odusevljavaju i u tome jest njegov najveci problem - tesko je naci razlog zasto ga slusati iznova i iznova.
S drugo strane mozda je to upravo ono sto nam treba u ovim suncanim danima - nenametljiva i poletna rock muzika.
ocjena albuma [1-10]: 7

kris // 01/08/2008