"The Effects of 333" je novi album nama vrlo dragih Black Rebel Motorcycle Club. Kako je to danas popularno, objavljen je bez prethodne najave, od strane samog benda i to u pocetku samo digitalno. Ipak, there's a twist...ovaj album (bar ga sam bend tako zove) bi nam valjda trebao prikazati eksperimentalnu stranu BRMC-a jer su ovih 10 pjesama potpuno drugacije od svega onoga sto smo do sada od ovog izvrsnog benda imali priliku cuti.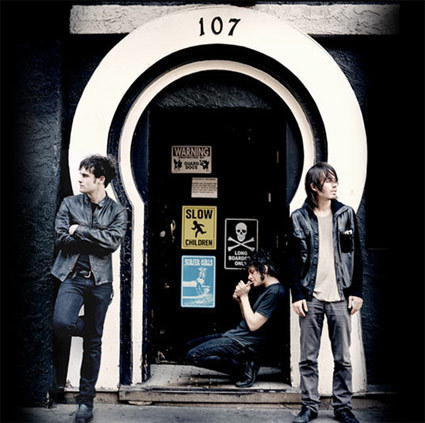 Black Rebel Motorcycle Club
Naime, rijec je o 10 instrumentalnih / ambijentalnih pjesama koje ja, da iskreno kazem, ne mogu ni nazvati pjesmama. Ukratko, zaboravite gitare, fine mocne pjesme s kojima su nas BRMC na prijasnjim albumima razmazili - ovo je 55 minuta neslusnjivog suma i atonalne buke koja najvise podjeca na raznorazne drone uratke. Naprosto ne mogu zamisliti trenutak kada bi ovako nesto pozelio poslusati. Mislim, sve je to fino i lijepo i razumijem ja potrebu za umjetnickim izrazavanjem ali zasto onda to nakaciti sa imenom BRMC?
Eto, neki ce reci da ja to ne kuzim ali sta ja mogu - meni je ovo totalna glupost i besmislica. Uzas.
ocjena albuma [1-10]: 1

kris // 03/11/2008
PS: Ako bi ipak radije poslusali nesto sto zvuci jednako dobro i mocno kao BRMC, predlazem da pokusate sa novim Starflyer 59!