IGOR BAXA & KOMEDIJA (Čakovec)
Igor Baxa je čakovečki kantautor koji je na svoja dva lo-fi albuma pomiješao pop, rock, reggae, etno, angažiranost i sve to začinio s puno srca, a ovaj će vam put, zajedno s novom mnogočlanom pratećom skupinom znakovitog imena Komedija, predstaviti neke od svojih najljepših pjesama, ali i par tradicionalnih napjeva odsviranih na autentičnim instrumentima.
+
MARSHMALLOW (Krapina)
Nakon dvanaest objavljenih lo-fi albuma, neuništivi zagorski trubadur po prvi će put nastupiti bez pratećeg, električnog benda. Svirat će vam neke od najljepših pjesama sa zadnjih nekoliko albuma, a možda vas iznenadi i s nekim novim hitom. Glazba je melodični pop, što god to značilo.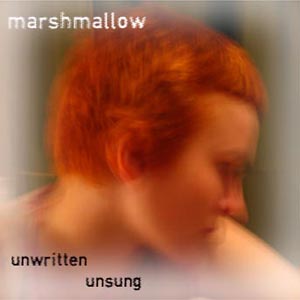 +
DJ PROLJEĆE (Sućuraj)
Slušaona indie-pop-rocka (Arcade Fire, Belle & Sebastian, Clientele, Decemberists, Delgados, Feist, Gorky's Zygotic Mynci, Jens Lekman, Jim O' Rourke, Jonathan Richman, Josh Rouse, Kings Of Convenience, M Ward, Mercury Rev, Modest Mouse, Mojave 3,
Polyphonic Spree, Portastatic, Rilo Kiley, Spearmint, Stephen Malkmus, The Streets, Teenage Fanclub, Wilco, Yo La Tengo...)
Sam Marshmallow Matija, o predstojećem događaju kaže između ostalog:
Mene je užasno strah jer još nikad nisam nastupao solo, pa dođite i smijte mi se kako mi je neugodno. Ma dođite zbog Igora Baxe, veli da mu je super ovaj novi bend. Ja ne znam, ali album mu je zakon. Moći ćete kupiti CD-e, popiti pivo i opustiti se nakon napornog radnog dana. Upad je 0 kuna, a toliko ćemo dobiti i Igor i ja za svirku.
pedja // 09/09/2005