U pauzama snimanja novih albuma i sviranja s matičnim bendovima Matko (My Buddy Moose), Žalac (Erotic Biljan & His Heretics), Mislav (Backstreet Brats) i Pero (Shoot Me Wendy) uspjeli su se organizirati u side projektu
Sons Of A Thousand Fathers
. Kao što im i ime aludira na epsku borbu Blondija i Tuca iz filma "Dobar, loš, zao", tako i njihova muzika hvata dah pustinje i miris sjena koliko i užeglost garaže i oporost gradskog asfalta. S par obrada i većinu autorskih pjesama pjevaju i sviraju, a o čemu drugom, nego o ženama, alkoholu, rokenrolu, bogu, đavlu, grijehu i iskupljenju.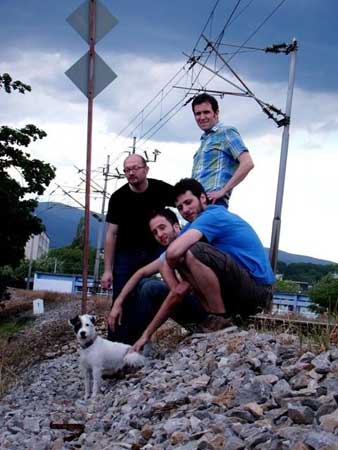 SONS OF THOUSAND FATHERS
Indie-rock seniori
Marshmallows
u svojoj 56. postavi zvuče barem kao juniori (ako ne kadeti) koji zajedno igraju još od najmlađih dobnih kategorija. Svježe, a s pregršt uvježbanih akcija. Profesionalci, a prijatelji. Osim Matije, tu su još Oliver (Rakova Djeca, Momci Iz Grada, ex-Vivian Girls) na basu, Vatroslav (The Fire Escapes, ex-Casual Elvis, ex-Jennifer's Band) na bubnjevima, Katarina (Drvena Marija, Rakova Djeca) na violini te Viski (Dekubitus, ex-Zavijajuće Kučke, ex-Schmrtz Teatar) na sintiću, usnoj harmonici, ksilofonu, melodici i navijačkoj trubi. Bit će to posljednja javna svirka Marshmallowsa prije no što u prosincu konačno uđu u studio i snime dugoočekivani nosač zvuka za koji ne žele izdavača, jerbo su otkrili da postoji ta jedna zanimljiva nova pojava zvana internet. Album će se moći besplatno skinuti, a svi će skidači biti poticani da ga ilegalno prže svojim prijateljima, poznanicima te članovima obitelji. Mediji će se raspisati o 'hrvatskom Radioheadu'. Anđelo Jurkas će s njima napraviti simpatičan intervju na odlagalištu nuklearnog otpada za Hit Depo. Uslijedit će razdoblje ljubavi i prosperiteta. Hvala.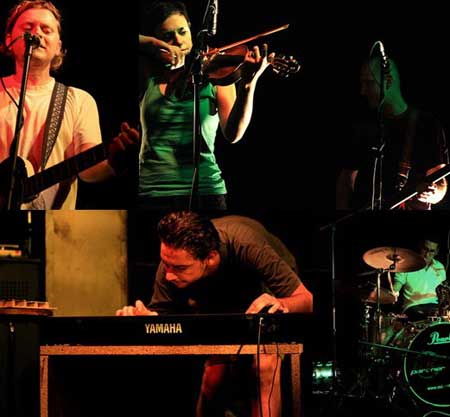 MARSHMALLOWS
promo guy // 17/11/2009