Mada je od službenog rođendana proteklo gotovo 4 mjeseca, još uvijek pristižu čestitke za našu 20. obljetnicu kojoj se ovaj puta pridružio vokalist i gitarist
Elod Bajrami
kosovske metal grupe LAND OF CONFUSION.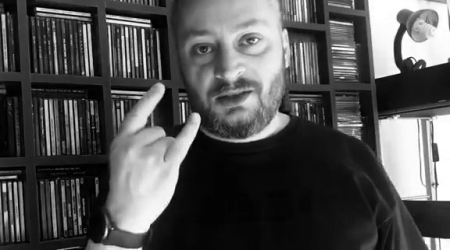 'Pozdrav, ja sam Elod, član benda Land Of Confusion. Želim portalu Terapija.net poželjeti dvadesetu godišnjicu postojanja. Hvala vam na podršci bendu, a posebno na našem prvom albumu "
The Morning Star
''.
'Hello, I'm Elod, a member of the band Land Of Confusion. I wanted to wish the terapija.net portal its twentieth anniversary Thank you for your support of the band and especially for our first album "The Morning Star'.
(Illyrian Death Metal Records)
Faleminderit shume Elod!
terapija // 08/04/2022