Novosadski indastrijal rokeri DREDDUP, imaju novi spot. Pesma '
Plastica
' je pank pesma benda dreDDup i originalno je nastala 2003. godine a bend je rešio da je ponovo snimi u studiju i uradi "živu" verziju '
Plastica 2023
' u kojoj nema elektronskih bubnjeva već je sve odsvirano uživo.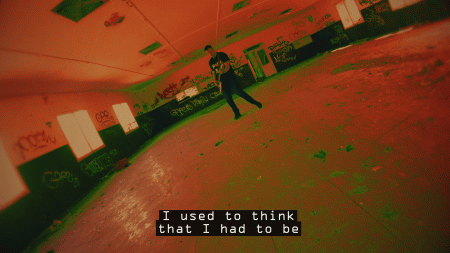 Zanimljiva stvar je to što su neke gitare, koje su ostale u ovom novom snimku, iz 2004, neke iz 2010, a neke iz 2023. Takođe, u spotu koji potpisuje reditelj
Mihajlo Obrenov
, gostuju stari članovi benda koji su tu pesmu svirali u vreme kada je bila aktuelna. Pesma 'Plastica' originalno je izašla na albumu '
Mr.Borndeads Feast
' iz 2004. godine a objavljena je kao fabričko izdanje 2005. godine od strane MoocSound Records. 2006. godine je inače urađen i spot za staru verziju pesme a okačen je nedavno na YouTube. Bend je već duže vreme u studiju i rade na svom jedanaestom albumu.
Spot za 'Plastica 2023':
Stari spot 'Plastica' iz 2004:
puno pozdrava,
dreDDup crew
http://www.facebook.com/dreddup
http://dreddup.bandcamp.com
https://www.instagram.com/dreddup_official
"
If something is actual, there's really no need to believe in it. You only have to believe something if it isn't true, because if it were, belief wouldn't be necessary.
"
promo guy // 18/05/2023