Sotonistička sljedba na domaćem teritoriju osnovana je sedemdesetih godina. Ona danas broji nekoliko tisuća članova. No, koliko je hrvatsko bratstvo radikalno u pobuni protiv moralnih načela i bogobojaznih normi imali smo prilike vidjeti u Zloveniji.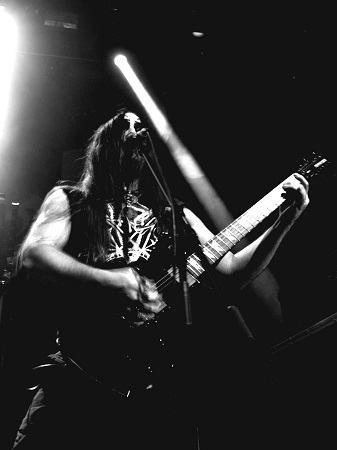 inquisition © veda
Malo je vjerojatno da hrvatski ljubitelji demona i sila zla idu toliko daleko da žrtvuju djevice ili ljude. Uostalom, crne mise koje podrazumijevaju ljudske žrtve, djetinje bogohulne čine poput umetanja hostije u vaginu, izgovaranje molitvi Sotoni uz masturbaciju, pijenje menstrualne krvi pomiješane sa spermom i slične pitoreskne bolesnoće, neobično su rijetke.
entombed a.d. © veda
Zato su ove nedjelje organizirali grupnjak, u intimnoj atmosferi Kina Šiška, kako bi izopačili svaku teoriju presvetog nam Valentina.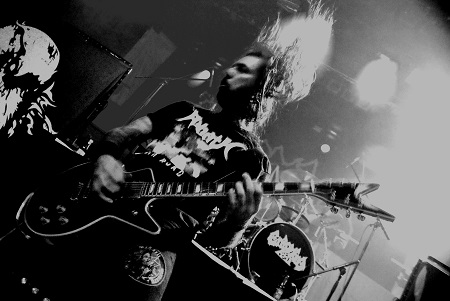 entombed a.d. © veda
Naime, taj je lik patio od poremećaja ličnosti. I to je otišlo toliko daleko da više nije moguće utvrditi o koliko je osoba riječi pa se u puku s vremenom ujedinilo štovanje dvaju svetaca imenjaka. Koliko sam uspjela pohvatati jedan je bio šaman koji je digao neku curicu iz mrtvih pa su ga prebili na mrtvo ime, a drugi je isto tako bio neki čudak koji je ekipu dizao i prebijao u pepeo.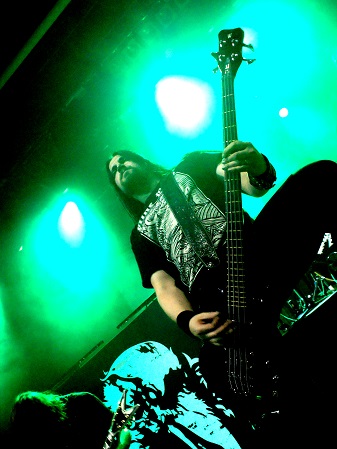 entombed a.d. © veda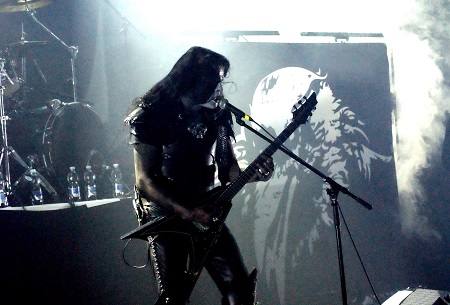 abbath © veda
Brijem da se u tom mračnom obredu, on se nije molio za spas duše mrtvog čoveka kako bi ga izbavio iz Čistilišta, već je - kakvog li apsurda - živog čovjeka poslao u smrt! Tako da ono što je počelo kao cuganje i orgijanje na grobljima odjednom se premjestilo u koncertne dvorane uz maškare i konfete s Inquisitionom, Entombedom, Abbathom i Behemothom na čelu...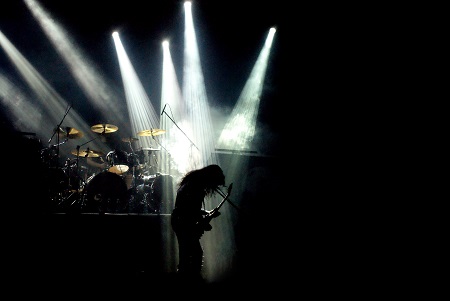 abbath © veda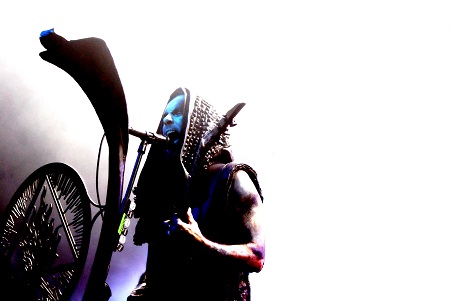 behemoth © veda
U nekom me trenutku miris tamjana prikovao za pod, i baš kao prema legendi, ljupke su se vile iz prastarih talijanskih predanja pojavile točno u sumrak. Te prekrasne vile u noćnoj tmini plesale su i igrale se bljeskajući poput krijesnica. Znala sam - bile su to Candele!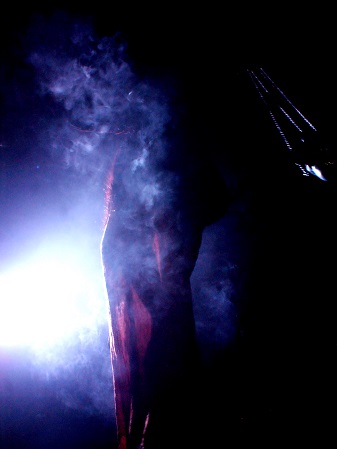 behemoth © veda
veda // 16/02/2016

> vidi sve fotke // see all photos
PS: Ako ste očekivali setlistu pogledajte desni stupac!