Oni su šestorka iz Francuske, a zovu se Los Disidents Del Sucio motel, iako bi se po omotu albuma moglo prije zaključiti da se radi o muzici za neki novi Rodriguezov akcijski film o meksičkim desperadosima.
Stoner, hardcore, southern rock riječi su koje se mogu povezati s ovim nimalo poznatim u našim krajevima bendom. Sir Dany Jack otvara album brzim gitarskim rifovima, a dim cigareta i zadah viskija osjeća se u zraku. All Alone svojim basovima i vrištećim gitarama evocira na dane kada se heavy metal budio uz Black Sabbath, a Brotherhood je epski stoner komad koji svojom snagom može otpuhati bilo koga tko mu stane na put. Album ne posustaje do zadnje pjesme, Somewhere Else To Drive, koja počinje s akustičnom gitarom a u trenutku kad se ostatak uključi ruše se zidovi.
Snažni i uzbudljivi LDDSM nižu rifove s prevelikom lakoćom, a ako ste ikada bili ljubitelj KYUSS-a ili bilo čega što je nastalo iz tog benda, ovo je album za Vašu dušu.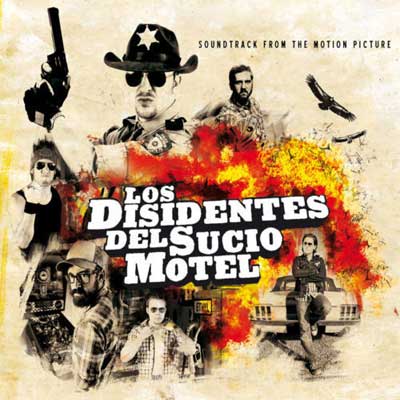 ocjena albuma [1-10]: 7

pedja // 06/03/2011
PS: Soundtrack from the Motion Picture slušat će Zoran Narančić...