Nema ljepšeg nego s novim vinilom u rukama doć iz dućana, zavaljat se u fotelju, pustit ga da se rotira na gramofonu i uživat u glazbi, okrećući omot istog u rukama. Al' 'ko će dočekat ovaj novi Franz Ferdinand… Stoga sam ovaj užitak odlučio ostaviti za trenutak kad ovaj album izađe (03/10 trčim u bolje prodavaonice ploča i kupujem mirišljavi vinil), a u međuvremenu bezobrazno pokrasti FF.
Naime, vjerojatno najočekivaniji album ove godine, još k tome i drugi najteži, ovih Škota, prije neki dan procurio je na mrežu. Ne bi mi trebala TERAPIJA da ga nisam pohrlio skinut. Nakon par slušanja zaključak je:
Ništa novo od četverca grčko-njemačko-englesko-škotskog porijekla. Ludih ritmova (The Fallen, You're Reason I'm Leaving, What You Meant…), čudnih stihova ("And this boy's quite spectacular Not a boy, but a wealthy bachelor", "On a silent night Stalin smiles and Hitler laughs Churchill claps Mao Tse-Tung on the back"…) i hitova (Do You Want To, The Fallen, I'm Your Villain, Well That Was Easy…), pa čak i balada (Eleanor Put Your Boots On, Fade Together) ni na ovom albumu ne nedostaje.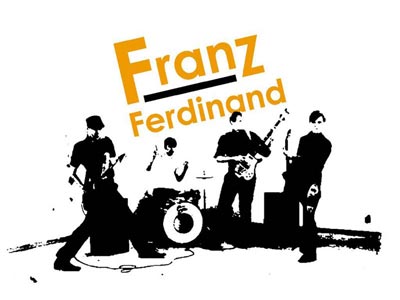 Da li će nadmašiti prethodnika? To pitanje ostaje otvoreno, barem neko vrijeme. Do onda ne preostaje drugo nego slušati ovih 13 pjesama i razmišljati o tome "da li smo mogli i bolje s FF".
I, naravno poželjet našim organizatorima sreću u dovođenju Franza Ferdinanda, samo moramo svi paziti da nam se ne dogodi neki Gavrilo.
pedja // 16/09/2005