Osnovani 2006., ovaj njemački kvartet započeo je kao klasični post rock bend s puno instrumentalnih dionica, a malo pjevanja. Tijekom godina svirački su se razvijali i otvarali prema drugim pravcima, pa danas, osam godina nakon početka sve to zvuči znatno drugačije.
Koketiranje s elektronikom nije im bilo strano niti na početku, no danas uz "Nihiling" čini se da je elektronika preuzela veći dio njihovog "djela", a preostalo je koketiranje s gitarama. Činjenica da imaju u bendu muški i ženski vokal, te instrumentalne pjesme dovodi do usporedbi s mnogim srodinim i ne toliko srodnim bendovima.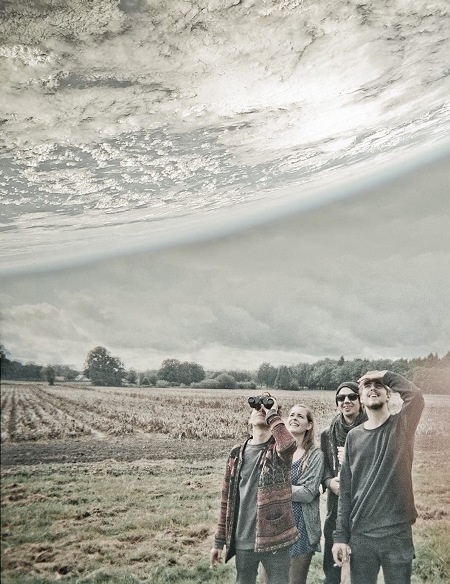 Na početku nas dočekuje Verylargetelescope, instrumental koji se slojevito razvija poput Oldfieldovih Tubular Bellsa na preko tri minute i onda taman kad se očekuje da se sve posložilo te da će od tog trenutka pjesma dati nešto očekivano, nenadano se završi što daje neki čudan, nedovršen osjećaj.
Nakon nje, Plot, u trajanju šestipol minuta potpuna je i kompleksna postrock himna u kojoj je školski obrađeno sve što u takvoj jednoj pjesmi treba biti. Lagani intro sa srednjim žestokim dijelom te "off-om" u opet nekom laganijem tonu. Uz to su dodani muško ženski vokali koji se odlično nadopunjuju.
Do Not Make Me Axe You Again vokalno vuče na The Sundays s triphoperskom temom u koju je ubačena postrock gitara. To je ujedno i pjesma koja nosi i vuče album prema naprijed. Nešto žešća je Hips, u kojoj me ženski vokal podsjetio na Anneke van Giersbergen, nekadašnju pjevačicu grupe The Gathering, a i muzički su me podsjetili na fazu s albuma "How to Measure a Planet?".
Do kraja se u pravilnim razmacima izmjenjuju melakolični i razarački tonovi, da bi sve explodiralo u posljednjoj The Lesson Of Being Who We Are. Ona započinje laganim klavirskim introm i zlokobnom gitarom, koja samo čeka svoj čas za detonaciju. Nakon detonacije, čuju se rafali bubnjeva i sve se pretvara u apokaliptičnu scenografiju, iz koje se pred kraj rađa i nježno započinje novi život.
ocjena albuma [1-10]: 7

pedja // 15/11/2014