Za
Dr. Roberta
i njegove The Blow Monkeys se može podvući vrlo bliska paralela kao i s Paddy McAloonom i Prefab Sprout. Djelovali su u istom periodu druge polovice 80-ih, imali zavidne tiražne rezultate i podršku kritike, a onda se početkom 90-ih njihov raskošan smisao za sofisticirani new-wave pop inficiran koječime raspršio po ogromnoj vremenskoj praznini u kojoj su Prefab Sprout, doduše kao solo projekt Paddyja isporučivali tek poneki album, dok su Monkeysi potpuno mirovali predugačke 2 decenije u kojima se skoro i zaboravilo na njih da nije bilo nekoliko starih hitova što su im održavali ime, a i karizmatičan rejting u radio eteru.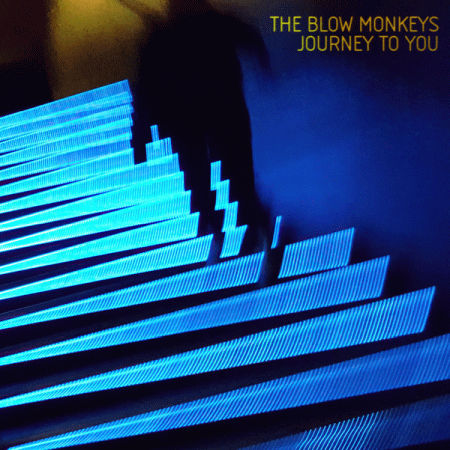 Na žalost, Dr. Robert s ponovno okupljenom starom ekipom nije uspio održati renome niti nakon 4 povratnička albuma realizirana od 2011. naovamo, dok je Paddyju to koliko-toliko pošlo za rukom, ali samo kod starih fanova koji ga još uvijek cijene. Novi, peti pokušaj Monkeysa ne samo da je dužnički progres koji je bio zakinut na prethodnim izdanjima, već je i potpuni povratak u onu staru nekadašnju formu s ekstenzijama 'zvučnog zida' a'la Phil Spector uz obavezni mišung slojevitog jazz-popa, funka, soula i ozbiljniji pristup ka modernoj sceni ne zaobilazeći niti trip-hop s elektronskim medikamentima.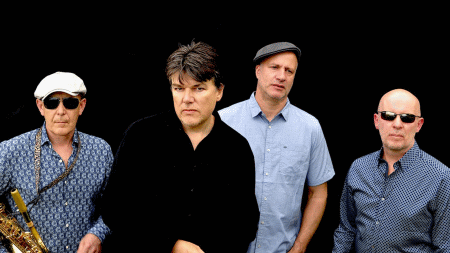 the blow monkeys © 2021
Za ovu priliku su napucali nekoliko vrsnih singlova, međutim upitan je njihov početni komercijalni odjek s obzirom da su im svi novi radovi ignorirani zbog ispodprosječnosti, a i independent statusa u kome sami uređuju izdavaštvo putem vlastite etikete Blow Monkey Music. Kako god, uvodni "
Dust at her feet
" i "
Time storm
" odmah u sridu idu tim raskošnim šmekom zvučnog zida, revijalnim soul posezanjima u 60-te i nostalgičnim nabojem sintetičkih orkestracija i kislofona s nezaobilaznim duhačkim radom parirajući i megauspješnim Simply Red. Plesnog funka 80's hvataju se u "
More than a miracle
", pa čak i electro-disco revivala u neočekivanoj "
One more time
" sa sampliranim vokalnim repeticijama i acid-house egzibicijama. Kroz daljnji tijek uočava se višeslojan rad na pjesmama u kojima podjednako spajaju retrospekciju soul-popa 60-ih s novijim trendovima poput Sylvianovskog trip-hopa "
Earthbound
" križanog s Roxy Music, dvokomponentnog acid-jazza "
Touching distance
" ispletenog elektronikom i duhačima ili uobičajenih Steely Dan fakcija poput plesne "
Unicorn kisses
" u kojoj se Dr. Robert vokalno pretvorio u Micka Hucknala i komotno se može proturiti pod Simply Red.
Naslovna "
Journey to you
" je ipak najsentimentalnija, usput je i melodijski pozajmljena od Bowieve "Wild is the wind", ali je zato i najopsežnija dozvoljavajući da se razmaše na skoro 6 minuta (singl je samo 3 i pol minute). A ono što je manjkalo svim prethodnim 'povratničkim' radovima prikazano je u posljednjoj "
Teardrop rock
" s eksperimentalno hrabrijim uronom u elektronski soul-funk/ rock obilato naplahnut psihodelijom, međutim glavna boljka su prečesto neinventivni i patetični tekstovi bez čvrste principjelnosti koju Dr. Robert sustavno negira već poprilično dugo gađajući samo emotivnom romantikom i nostalgijom tek ovlaš se dotaknuvši stvarnog svijeta u kome baš i nema takvih nježnosti. Da je neko drugo vrijeme koje se priziva, ovo bi imalo smisla, a i mainstream šanse, ovako ostaje samo uvjerljivo zvučno djelo kakvo im je manjkalo još od davne 1989. i posljednjeg velikog albuma "Whoops! There Goes the Neighbourhood".
Naslovi: 1.Dust at her feet, 2.Time storm, 3.More than a miracle, 4.One more time, 5.Each & every one, 6.Earthbound, 7.Touching distance, 8.Unicorn kisses, 9.Journey to you, 10.Teardrop rock
ocjena albuma [1-10]: 6

horvi // 02/10/2021