Mada je bio najavljen još za svibanj 2021., drugi album koprivničkog The Gentlemana realiziran je tek ujesen (29.10.), a prethodila su mu tri singla "
Body or soul
", "
You always came in flowers
" i naslovni "
Hide & seek
" što je već gotovo polovica sadržaja, no po njima teško da se samo tako moglo nagađati što se u cjelini ovdje nalazi.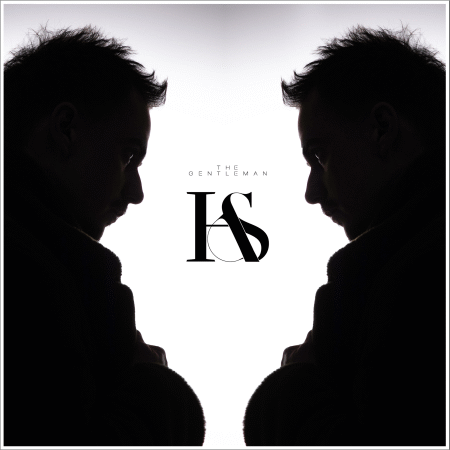 Doduše, pola sata materijala s 8 pjesama i nije u tom formativnom obliku neka zahtjevna relacija, pomislilo bi se, međutim njegov stilsko glazbeni i lirski izraz je iznimno bogat i raznolik šetajući praktički po mnogim teritorijima pop i revijalne glazbe prošlog stoljeća naveliko zaobilazeći trendovske zamke i začkoljice. Odličan kao glazbenik (alt i tenor saksofon, akustična gitara), vokalist i tekstopisac na engleskom s brojnim gostima, ovo je klasično analogno odsvirano djelo s tek samo jednom-dvije teme "
Utopian dream
" i "
Purple street
" u kome se koriste elektronski programi i synth, no i oni djeluju kao odjek analognog, odnosno komornog gudačkog senzibiliteta.
Kroz šaroliki zbir žanrova od soula, bluesa, šansone, pa i world-musica, te jazzy primjesa, album šeta komercijalno napucanim aditivima u kojima se itekako osjeća vintage zvuk na ležeran način prožet senzualnošću, romantikom i impresijama na upravo ta daleka vremena kada su ovakvi protagonisti zaobilazili rock i standardne sezonske pop atrakcije tek se tu i tamo obrevši u sporadičnim uličicama urbane scene, mnogo više one crne no li bijele korespondirajući s revivalom blue-eyed soula. Uz tek spomenuti "Body or soul" umjereno plesnog tempa Winehouseovske atmosfere, glavnina performansa je izvan plesnih podija poput revijalnih piano-bar jazzy balada "
The way you love the most
" i "
Loneliness
" popraćene gudačima, te ciganskog humpa-cumpa tanga "
Golden ma'am
" gdje veliki doprinos dolazi i od utjecaja Zazu može se jasno primijetiti da Gentleman ovom prilikom nema nikakvu namjeru nadmetati se sa klasičnim modernističkim pop dezenima.
Eklektični retro prikazan je na visokom svjetskom nivou šlagera i šansone kakvi su nakon odlaska Arsena Dedića sve rjeđi na našoj sceni, a bez znanja o izvođaču prva insinuacija može biti da je riječ o nekom profinjenom moody proizvodu iz elitne američke klase nalik na Franka Sinatru i Tony Bennetta. Dobrodošlo osvježenje.
Naslovi: 1.Body or soul, 2.You always came in flowers, 3.The way you love the most, 4.Loneliness, 5.Golden ma'am, 6.Utopian dream, 7.Hide & seek, 8.Purple street
ocjena albuma [1-10]: 8

horvi // 26/10/2021