Kod ovog izdanja je interesantna sloboda kojom ovaj muzičar gradi kompoziciju, bez straha ili bilo kakvog odnosa prema uplivima ili mogućeg dodira sa kulturom pojedinca. Pažnja koja je skrenuta na jednog čovjeka predstavlja istinski bunt ovog muzičara, a i nešto o čemu treba razmišljati kad je grad iz kojeg on dolazi u pitanju, a to je Bar. Dugogodišnji rad ovog umjetnika i njegovo likovno istraživanje preporučuje tu ideju kao zvuk ili pravac koji će u budućnosti imati možda i svoje ime.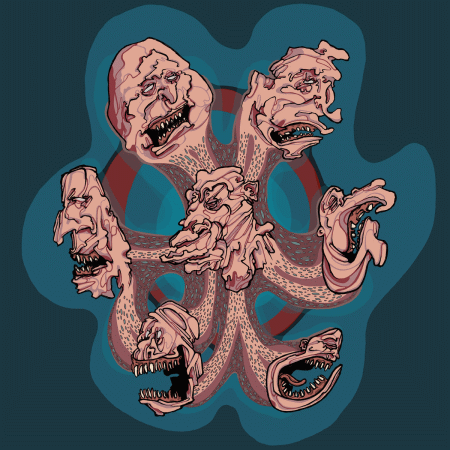 Za neke svjetske muzičare, a i za ljude koji vole muziku vjerovatno će Bar u jednom trenutku biti dovoljno interesantan grad koji bi ljudi voljeli da posjete u slučaju da dešavanja postanu češća i počnu da se održavaju redovno. Ima dosta primjera u svijetu, čak i mišljenja koja traju određeni period kad je u pitanju veza grada i nekog benda. Mislio sam da ne mogu biti dovoljno kreativan da stvorim neki žanr, neko ime, ali mogu "pozajmiti" ili predložiti određeni termin, sa kojim se možda autor neće složiti, a to je zvuk nužnosti, nužnost, kao neka blaga panika...
Naslovi:
1.Cut the strings 03:58
2.Discords 03:03
3.Sackbut 03:29
ocjena albuma [1-10]: 10

edo žuđelović // 28/03/2023
PS: This EP is made entirely from sounds of broken and damaged classical instruments. Sounds were provided by Found Sound Nation few years back for all musicians interested in twisting them for their own creations...
Artwork / Illustration : Masturbeator
Produced/mixed/mastered by Masturbeator