Braća William i Jim Reid, sa svojim bendom THE JESUS AND MARY CHAIN, bili su jedan od bendova koji mi je promijenio pogled u svijet muzike. Čuvši njihov "Never Understand" na drugom programu Radio Zagreba negdje 1985, potpuno i totalno sam otkinuo. Dotad nisam imao pojma kaj znači "feedback" i distorzija. Tada sam naučio.
Godinu dana prije THE JESUS AND MARY CHAIN sa samo jednim izdanim singlom "Upside Down" već su napravili dar-mar na britanskoj sceni svojim urnebesno bučnim i kratkim koncertima od cca 20 minuta. Album "Psychocandy" izdan 1985 uskoro je postao lektira, a još do današnjeg dana nitko nije uspio otkriti kako napraviti toliku buku ispod pitomih melodija i baršunastih glasova Jima i Williama. Debi album podario nam je nezaboravne "Upside Down", "Never Understand", "You Trip Me Up", "Just Like Honey" i "Some Candy Talking".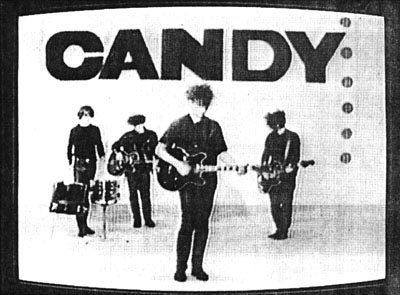 Dvije godine stariji "Darklands" donosi puno kontroliraniji zvuk i s pjesmama "April Skies", "Happy When It Rains" i naslovnom "Darklands" postižu znatniji uspjeh. S "Automatic" dolazi i prvo razočaranje u vidu promjene zvučne kulise, no još uvijek tu je bilo dovoljno materijala za zadovoljstvo u pjesmama "Side Walking", "Blues from a Gun" i odličnoj Pixies obradi "Head On".
"Honey's Dead" ih ponovo vraća negdje između "Psychocandy" i "Darklands", i nudi nam "Rollercoaster", "Reverence", "Far Gone & Out" i još jednu prekrasnu laganicu "Almost Gold". Na "Stoned & Dethroned" potpuno umiruju zvuk i proizvode prekrasne "Sometimes Always" (duet s tadašnjom Williamovom djevojkom Hope Sandoval (ex. MAZZY STAR)) i "Come On".
Više od 4 godine čekalo se na "Munki", a u međuvremenu je za američko tržište izašla kompilacija "The Jesus and Mary Chain Hate Rock'n'Roll" s nekoliko b-strana, novom "I Hate Rock'n'Roll" i odličnom "Snakedriver". "Munki" nije uspio dovesti THE JESUS AND MARY CHAIN na puteve stare slave. Za ovu kompilaciju dao je "I Love Rock'nRoll" i "Cracking Up".
Nedavno objavljena best of kompilacija sastoji se od dvadesetjednog bisera rock'n'rolla. A komotno se mogla zvati i "42 singles".
ocjena albuma [1-10]: 10

pedja // 15/01/2003