Ja se stvarno cesto zapitam jer ima itko u toj engleskoj tko jos nije objavio album? Izgleda da je to tamo zaista jednostavno jer ako likovi poput Does It Offend You, Yeah? imaju cd onda stvarno to moze stvarno.
Tako, veliki savjet svim demo bendovima u Hrvatskoj - izadite iz podruma i brzo ryanairom u Englesku.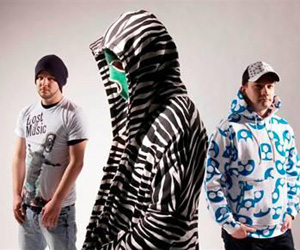 Does It Offend You Yeah?
Does It Offend You, Yeah? su novo NME-ijevo celjade i po zvuku se pokusavaju nakacit na trenutni hype oko bandova kao sto su Klaxons, CSS i slicni - znaci oko takozvanog nu-rave-a. S obzirom da se NME povodi po sistemu velikih brojeva pa tako jednako cesto i pogodi i promasi, Does It Offend You, Yeah? osim besmislenog imena imaju i poprilicno nemastovitu muziku koju izvlaci par pjesama (recimo We are The Rocksters?) ali sve u svemu najbolje ih je sto prije zaboraviti.
Ostatak svijeta vjerojatno hoce...
ocjena albuma [1-10]: 4

kris // 14/05/2008