Iako opcenito nemamo obicaj recenzirati single-ove, novi Oasis single "Falling Down" to definitivno zasluzuje. Danas, u doba kad je pojam single gotovo u potpunosti izgubio svoje znacenje, Noel Gallagher je na poklon od svojih aktualnih idola dobio nesto zaista posebno.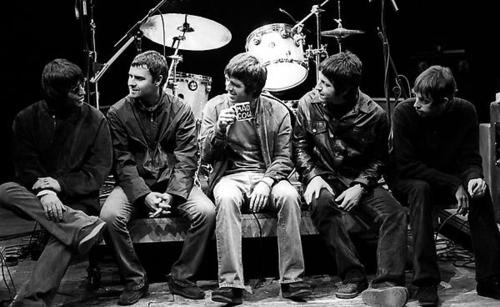 Oasis
Naime, The Amorphous Androgynous (psihodelicni project elektro dua The Future Sound of London) je od Falling Down napravio pravo psihodelicno simfonicno remek djelo nazvano "A Monstrous Psychedelic Bubble" koje traje ni manje ni vise nego 25 minuta. Koliko je sam Noel odusevljen njome dovoljno govori cinjenica da je ovu verziju pjesme opisao kao "A staggering piece of music. Monumental even. All superlatives will apply".
Totalno je besmisleno uopce pokusavati objasniti sto se sve u tih 25 minuta tocno odvija ali ima apsolutno svega. I sto je najbolje, ovo psihodelicno cudoviste je objavljeno na 12'' vinilu. Genijalno.
A da ne zapostavimo ostatak single-a, kao dodatak tu su i obligatory remixi od Oasis prijatelja kao sto su Prodigy, Dave Sardy i Twiggy, i napokon nova prava Oasis b-strana Those Swollen Hand Blues.
ocjena albuma [1-10]: 10

kris // 12/03/2009