Nakon prvih par slusanja vec sam u glavi imao cijelu filozofiju o tome kako Bad Lieutenant nisu ni sjena New Order-a i kako se svi zajedno bez Peter Hook-a mogu slikat, ali nakon par slusanja sve je sjelo na pravo mjesto i sada mogu reci da je ovaj album totalni zakon.
Anyway, sama prica o ovom bendu je vec videna par puta u proslosti. Peter Hook je nekim cudom uspio postati toliko nepodnosljiv da su svi pobjegli od njega i formirali drugi bend. I naravno, kako je to i dosad bilo taj drugi bend zvuci identicno ko New Order i ispada da mu je jedina svrha da nam muti raspored na polici. Pa eto, ako vec niste skuzili Bad Lieutenant su ustvari ostatak New Ordera bez Peter Hooka na cije je mjesto upao niko drugi nego Alex James iz Blura.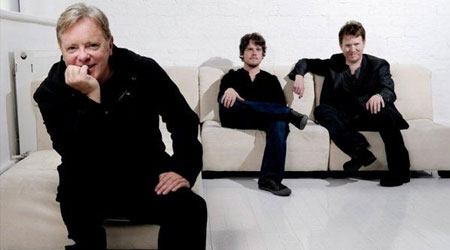 I kao sto vec rekoh njihov prvijenac "Never Cry Another Tear" je super! Naravno, kad su New Order u pitanju nije se bas lako usporedivati s proslim albumima jer je svaki pravo malo remek djelo al kad se sve uzme "Never Cry Another Tear" je odlican dodatak diskografiji. Osim izvrsnog (i u biti totalno klasicnog New Order single-a) "Sink or Swim" najjace rastura "Twist Of Fate" koja tako lako ulazi u uho da je vec pjevusim par dana. E taj Bernard Sumner je stvarno genijalac.
ocjena albuma [1-10]: 9

kris // 30/09/2009