Uf, znao sam da ce ovo ovako zavrsit jos otkad sam ove pjesme po prvi put cuo na InMusic-u.
Ukratko "In This Light And On This Evening" je istovremeno i najbolji i najgori album Editors-a. Najbolji je jer su pjesme po svojoj melodiji i tekstovima jednostavno genijalne. Npr. "Bricks and Mortar" mi je apsolutno najjaca Editors pjesma dosad, a kad Tom u single-u "Papillon" svojim glasom zaskripi "It kicks like a sleep twitch" odmah se najezim. Predobro nesto.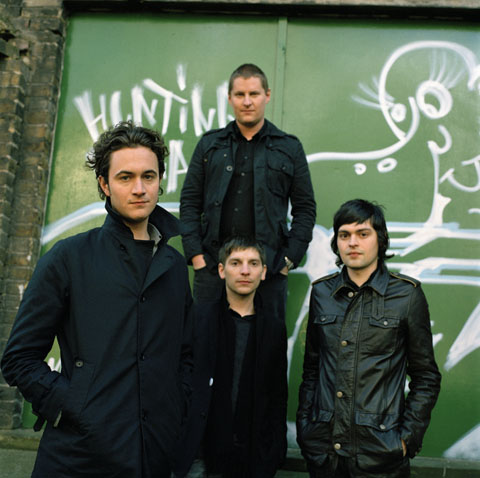 Editors
Al eto, nazalost ne zivimo u idealnom svijetu, pa je tako cijeli treci album zacinjen novim glazbenim stilom Editorsa sto u prijevodu znaci najgorim mogucim klavijaturama i ritmovima koje mogu zamisliti. Gitare se naravno uopce ne cuju al zato 80s electro bubanj itekako je. Toliko mi je ta produkcija nepodnosljiva da skoro svaki put kad slusam album, negdje oko pete pjesma, kad krene na albumu najgora "The Big Exit" sa tim bubnjevima, redovito gasim sve i idem slusat nesto drugo za oporavak. To nije dobro jer su odmah iza "The Big Exit" predivne "The Boxer" i "Like Treasure" pa se nadam da cu se pomalo naviknuti il da cu bar pronaci kakav dobar plugin da umanjim ove silne synthove pa da mogu posteno uzivat u ovom inace predivnom albumu.
Eto citam sad kako se prosli album Pedji nije svidio. Meni je on recimo super pa se eto sad nadam da ce se "In This Light And On This Evening" njemu svidjeti kolko se meni svojevremeno svidio "An End Has A Start"
ocjena albuma [1-10]: 7

kris // 04/10/2009