Jos od sredine ljeta kada se na internet radio valovima pojavio najavni single "As The Dark Wave Swells" s velikim nestrpljenjem ocekujem novi album Bambi Molesters. Ovaj predivni instrumental je u svojih pet minuta prikazao sasvim novi zvuk ovog sjajnog benda i tek sam tada shvatio koliko ih dugo nije bilo na (i koliko su mi ustvari nedostajali).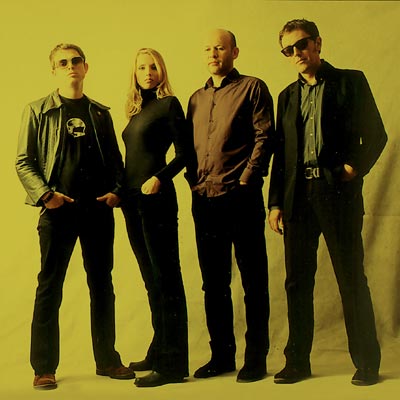 The Bambi Molesters
Srecom, istoimeni album (kojeg opetovano slusam zadnjih 10tak dana) nije nimalo losiji od spomenutog single-a, a meni osobno je nesto najbolje sto su dosada napravili. Obogaceni Morricone-ovskim aranzmanima, spaghetti western atmosferom i trubama, Bambiji su se dobrano makli iz dobro poznatih okvira surf rocka, te se dodatno zvukovno priblizili velicinama kao sto su na primjer, Calexico. Reklo bi se, logican razvoj situacije.
The Bambi Molesters - As The Dark Wave Swells
Album je producirao dugogodisnji prijatelj Chris Eckman, izdaje ga Glitterhouse Records i po svemu bi mogao biti najznacajnije ovogodisnje glazbeno ostvarenje u hrvata.
Mislim da nikome ne treba posebno naglasavati koliko su The Bambi Molesters jedinstven bend na nasoj siromasnoj sceni pa se nadam da ce "As The Dark Wave Swells" biti primjecen. Ovaj genijalan bend to itekako zasluzuje.
ocjena albuma [1-10]: 9

kris // 22/02/2010
PS: Nove Bambi Molesterse će slušati Raul Jareb i Matija Mandić. Poštar uskoro zvoni na vrata...