Još uvijek prodavati zavidne tiraže albuma koji redovito zaposjednu ako ne na vrh ili top-5, onda barem na top-10 u Britaniji, a već više od 25 godina nemati niti jedan iole važan hit ili barem pjesmu koja bi imala brzopotrošni instant proces trajanja na radiju, uistinu je kuriozitetni spektakl.
Kerr
i
Burchill
se već tako šverceraški dodvoravaju konzumerizmu još od paradoksnih i problematičnih 90-ih godina kada su potpuno izgubili umjetnički kompas švrljajući po površini mainsterama prodavajući raskošne ništice pod nekakva velika ostvarenja od kojih gotovo da ama baš ničega nije bilo izuzev sitnih bljeskova entuzijazmom naplahnutih kreacija poneke pjesme, a vrlo rijetko ponekog albuma.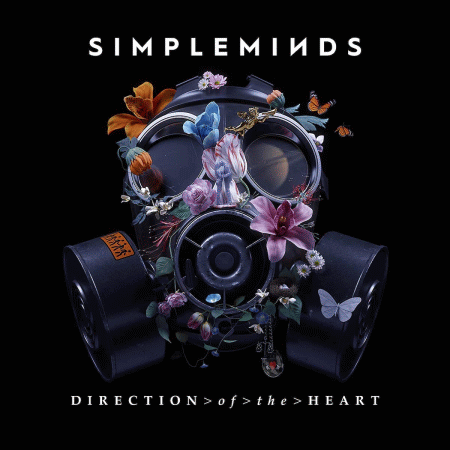 Stalno se od njih očekivalo na račun nevjerojatnih ploča s početka 80-ih da će novi album konačno biti pravi pogodak, ali ne može. Nestankom one fantastične ritam sekcije Derek Forbesa (bas) i Brian McGee-a, a zatim i klavijaturiste Michael McNeila, bend je potpuno izgubio svoju ultimativnu art ekspresiju, minimalističke procese, smisao za eksperimentalnost, kraut-rock, istraživanje i neprekidne promjene stilova. Ne kaže se uzalud da su nakon tog previranja u postavi odustali od svojeg post-punk obećanja sklopivši faustovski pakt za budućnost realizacija velikog stadionskog uspjeha.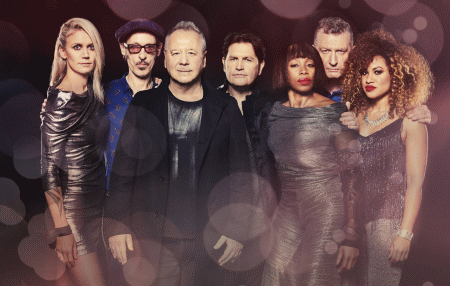 Simple Minds © 2022
Odavno je to sasvim drugačija ponosna družina koja s korijenima nema skoro baš ništa, a osim toga Kerr je potpuno izgubio vokalnu snagu onog dubokog baritona koji je ponekad znao uronuti u niske basove, vrlo rijetke u rocku. Dovoljno je poslušati koncertni zapis "
5X5
" (2012) gdje mu puca glas na onim zahtjevnim pjesmama "This fear of Gods", "Thirty frames a second", "King is white and in the crowd" i "Hunter and the hunted" kada su čitavu turneju s prvih pet albuma izvodili manje-više prvih 5 pjesama. Do sada se pretpostavljalo kako muškarac stari da mu glas postaje sve dublji, a kod Kerra je sasvim obratno. Sada kad ima 63 godine, ma i još otprije, glasić mu je sve tananiji ko da je eunuh pa se to na albumu vješto prikrije produkcijom i premaže s prozračnim melodijama klavijatura.
Ovaj novi album, 18. po redu nastavlja raskošan stil organskog plesnog popa, točnije dance-rocka s naglaskom na melodije i hitoidne sekvence u kojima je najvažnija primamljivost. Jeste, i ovdje mnogo toga asocira na stare dane slave, revaloriziraju se pokušaji hvatanja zvuka i stila "Sons and Fascination/ Sister Feelings Call", kako dobro reče jednom prilikom kolega s Yammat FM radija 'Use Your Illusion' albuma 80-ih, ali uh, da ga udaraš ušicama od sjekire u potrazi za iskonskim fetišem, ovih nepunih 50 minuta je toliko prozirno kao pjesme Novih Fosila koje svi obožavaju slušati na radiju. Himnične su, to nema nikakve sumnje, ne govore o nikakvim bitnim stvarima, Kerr se ovdje oslobodio socio-političkih diskurza i angažmana, fino s Burchillom živi na Siciliji odakle je i trasirana 'poruka iz srca' snimljena u vrijeme pandemije s gordim atributima što daju podršku strpljenju, pažnji, ljubavi, empatiji.
Jako lijepo i romantično, pa su se sjetili stare pjesme "
Act of love
" iz 1977. koju nisu uvrstili na debi album "Life in a Day", a i obradili su staru pjesmu The Call "
The walls come down
" njihovog frenda Michael Breena koji je s njima bio na turneji 1980., a umro je 2010. godine. Ako se sjećate, njegovu pjesmu "Let the day begining" su obradili na albumu "Big Music", pa se ovdje pojavljuje
Russel Mael
iz Sparksa kao vokalist na "
Human traffic
" i čitav album revidirali insinuacijama na rani synth/electro zvuk uglađenim himnama "
First you jump
", "
Vision thing
", "
Planet zero
" s onim sredovječnim elanom nostalgičnog eha starih političara-umjetnika koji nemaju više što dokazivati. Respektabilno jeste, ali ništa dalje od toga.
Naslovi: 1.Vision thing, 2.First you jump, 3.Human traffic, 4.Who killed truth, 5.Solstice kiss, 6.Act of love, 7.Natural, 8.Planet zero, 9.The wall came down, 10.Direction of the heart (Taormina 2022), 11.Wondertimes
ocjena albuma [1-10]: 5

horvi // 27/10/2022