Nakon
Walkaboutsa
i
Wilca
, još jedna poslastica čeka americana fanove u prvim kalendarskim danima proljeća.
Richmond Fontaine
ponovno će pohoditi Zagreb, i to Tvornicu Kulture 22. ožujka 2012.
Glazba Richmond Fontaine putovanje je prostranstvima američkog sjeverozapada uz likove koji kao da su ispali iz priča Carvera, Updikea, a možda i Bukowskog. Beskrajne ceste, šleperi koji prevoze trupce drva, flanel košulje i jeftine zalogajnice.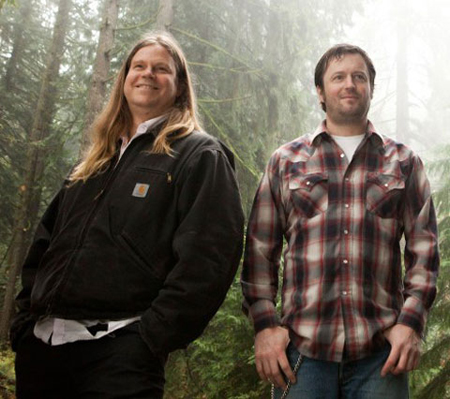 Richmond Fontaine
Prije tri godine svojim produženim
nastupom u KSET-u
oduševili su zagrebačku publiku. Ovaj portlandski bend predvođen višestruko talentiranim Willyem Vlautinom (čovjek je, osim kao glazbenik, sve poznatiji i kao pisac) predstaviti će zagrebačkoj publici svoj deseti album "The High Country". Predstavit će nam ga duet Willyja Vlautina i Davea Hardinga, kreativne osovine ovog iznimnog benda, duet koji upravo otvara europsku turneju za velike The Jayhawks.
Ako ste voljeli Green on red, ako vam je dobar Willard Grant Conspiracy, ako vam paše Calexico, nemojte propustiti Richmond Fontaine.
Ulaznice po cijeni od 45kn mogu se kupiti u Dirty Old Shopu, Rockmarku, Aquariusu i Tvornici Kulture. Na ulazu će koštati 60kn.
Richmond Fontaine: You can move back here
bir // 29/02/2012