Novosadski industrial rokeri dreDDup imaju novi spot i to za još jednu staru pesmu. U pitanju je numera '
Zero Tolerance
' koja datira iz 2001. godine iz vremena pre njihovih oficijalnih studijskih materijala. Prva verzija pesme objavljena je 2001. na kasetnim izdanjima benda. Druga verzija pesme je objavljena tek 2004. godine na njihovom albumu '
Mr Borndeads Feast
'.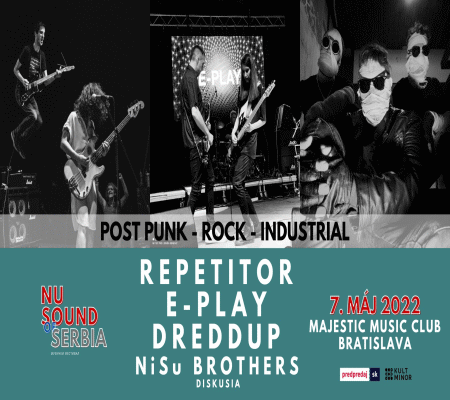 dreDDup ove godine proslavljaju 25 godina aktivnog rada i tim povodom planiraju da urade ukupno 10 spotova za stare numere koje publika voli a koje nemaju vizuelnu prezentaciju. Ovo je treći spot koji je izašao ovim povodom a već uveliko se radi na novom. dreDDup ovog vikenda nastupaju sa Repetitorom i E-Play u Bratislavi, predstavljajući našu alternativnu scenu na prestižnom festivalu NuSound
www.facebook.com/events/401202961764087
. Spot potpisuje redtelj Mihajlo Obrenov. Uživajte!
sve najbolje,
dreDDup crew
"
If something is actual, there's really no need to believe in it. You only have to believe something if it isn't true, because if it were, belief wouldn't be necessary.
"
promo guy // 05/05/2022