Drugi album naših australskih prijatelja, iako objavljen prošle godine na domaćem terenu, tek je nedavno ugledao police europskih cd-shopova. Pod europskim, naravno, ne podrazumijevam i police cd shopova u lijepoj našoj.
"Coal" je album koji samo nastavlja u istom pravcu kamo je krenuo i
njihov prvijenac
, a to su, za one koji nisu učili dovoljno, staze kojima su kročili Nick Cave ili Tindersticksi u svojim najboljim danima.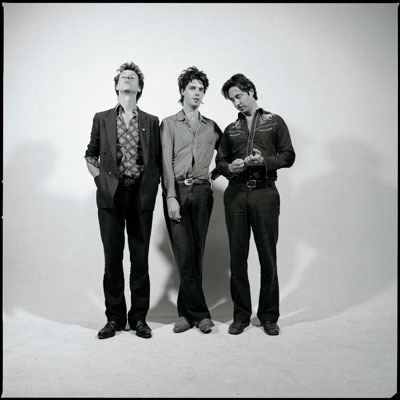 To je jedan od onih albuma koji te vade iz depresije kad čuješ da ima i onih kojima je gore od tebe, a naslovi kao što su The Night I Couldn't Stop Crying, I Don't want to Lose You Tonight ili Take You Home govore sami za sebe i nije im potrebno objašnjenje.
Svih 10 pjesama, slušano u komadu ili svaka za sebe, prave su male ispovijesti i blizu je najbolje što Vam se ove godine, u glazbenom smislu, moglo dogoditi.
Mračnjaci zbor, DEVASTATIONS su opet s nama.
Svaka pjesma jedan bod, što iznosi…
ocjena albuma [1-10]: 10

pedja // 30/10/2006